I'm a Celebrity get me a Hypnotist!
Posted on
I'm a Celebrity Get me out of Here is ready to kick off for 2017.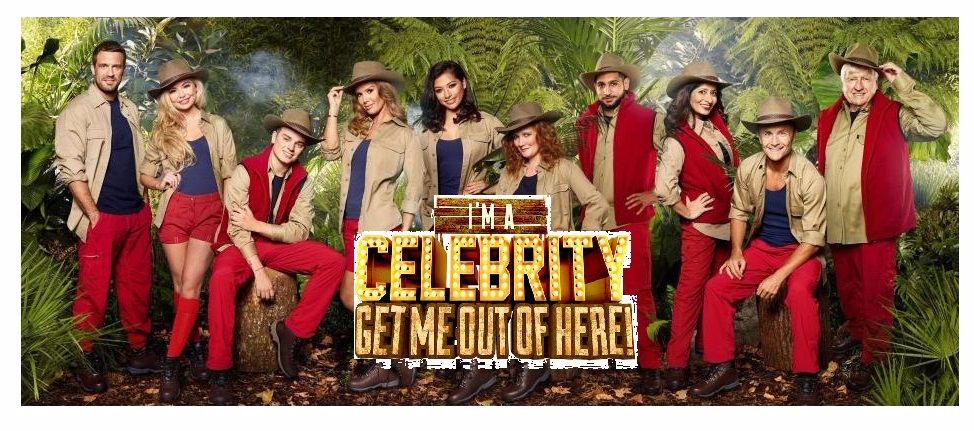 The first big question most people have is.. "Who are these celebrities on I'm a Celebrity?"
Stanley Johnson, Jack Maynard, Dennis Wise, Jennie McAlpine, Jamie Lomas, Amir Khan, Georigia Toffolo, Shappi Khorsandi, Rebekah Vardy, Kezia Dugdale.. no, im not sure who they are either.
But a more interesting question would be..
Can Hypnosis help with fears and phobias?
Year after year celebrities enter the jungle with Ant and Dec after already having had Hypnotherapy to help them with their fears and phobias. It's a great way to get ahead in the Bushtucker trials. Rather than be afraid of spiders or scared of snakes, they can let their fears go and just enjoy the experience...whilst winning some food for camp too.
Previous Celebs talk about hypnosis for fears and phobias..
Previously, Most Haunted star Yvette Fielding revealed that her secret weapon to help her win the Queen of the Jungle title was the Hypnosis she had to help her with the eating challenges.
The former Blue Peter presenter explained that she wanted to try hypnosis to help her overcome her fears, not least that she may not even be able to enter the jungle at all. In fact for Yvette the biggest fear of all comes from the eating challenges and wondering what she will have to eat and how she will react to the rather disgusting food that lurks in the jungle..
"I have been practicing with rice!" she said. "I have been pretending the rice is a maggot and throwing it to the back of my mouth without actually tasting it. I am trying to get myself mentally prepared for the challenges ahead. I will try and give everything my best shot. It's definitely a case of mind over matter. Then again, if I am given a big kangaroo penis, I don't know how I will cope with that! God knows what is going to happen there!"
Adam Thomas from Emmerdale and his spider phobia...
Emmerdale actor Adam Thomas prepared for the ordeal by taking back the control that he lost when it comes to his fear of spiders. He has spoken about the fact that his Arachnophobia is one of the reasons that he decided to enter Ant and Dec's jungle in the first place.
He said: "I am scared pretty much of everything. Especially spiders and it's why I went to get hypnotised the other day. I tend to run away from them or wake my fiancée up to get rid of them. I've never faced a spider head-on which is why I want to do this show. I want to face up to my fears and there is no better place to do this."
Linda Robson and Hypnotherapy for her fear of Rats and spiders
Back in 2012 Birds of a Feather star Linda Robson went into the jungle and it was reported that she had undergone hypnosis and hypnotherapy before I' ma Celebrity to help her with a spider and rat phobia. She spoke about how she had wanted to go into the jungle for many years but was unable to make the journey down under before because the fear was too great.
But why are some people more concerned and worried than others and what is the difference in the reactions...where does it come from?
Well, it may surprise you to learn that in fact it is all learned...and often from a parent. When you see one of the young girls crying with fear at having to hold a spider you could almost put money on the fact that as a child they had a mother who was scared of spiders. Does this sound like it may be you perhaps?
Learn more about a fear of spiders here: http://www.markpowlett.co.uk/fearofspidersarachnophobiahelp.html
Much more information about how we get out fears and how easy it can be to let go of them forever here: http://www.markpowlett.co.uk/hypnotherapyforphobias.html
Your fear doesn't have to be something that only happens in the jungle. You may have a fear of spiders or a fear of creepy crawlies. You may be scared of driving on a motorway of have a phobia of heights. It doesn't matter what your phobia is....it really is something that you do not have to live with any more.
Witch the video below to find out all about Hypnosis and how it can end your phobia..