Skype and how we can use it for hypnotherapy
Posted on
Not everybody is aware the hypnotherapy sessions are now available to everyone via Skype.
For my own part, I first started using skype for coaching clients and it quickly became clear that I was able to work with clients who I would otherwise not be able to see. I started working with clients who were abroad using the Skype technology. Firstly Germany, then the USA and Hungary and it grew from there. Now I am also able to work with clients within the UK who are many miles away from my location.
Where you are really doesnt matter any more !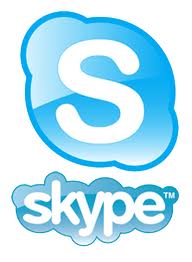 As long as you have a fast internet connection and a computer with a webcam and microphone then we can work together. It is a great example of technology for change and advancement.
Hypnosis via Skype is really easy. You don't need to travel to me so it saves you the stress of that journey, no need to worry about traffic jams.
You may even find that being in your own home environment really helps to make you feel safe and secure.
We can talk and even do our full sessions via your webcam or we can chat and then I can make you a custom MP3 and send it to you so that you can listen in your own time. This technology really brings your chance to have therapy so much closer. To find out more you can either drop me an email by clicking on Email Mark Powlett or call me on 07980 233160. I would love to speak to you.
EFT, Hypnosis, hypnosis on skype, Hypnotherapy, Hypnotherapy for anxiety, Hypnotherapy for smoking, Hypnotherapy for stress, Hypnotherapy for weight loss, Hypnotherapy on Skype, NLP,