A New Way to Fall Asleep in Minutes The Cognitive Shuffle
Posted on
Brand new trick to get to sleep easily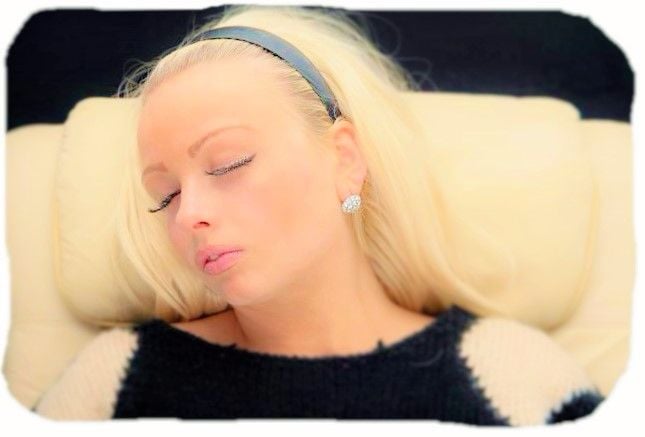 I spend a great deal of time helping people to learn to let go of insomnia and sleep better at night. In fact it is how I first came to hypnosis and hypnotherapy nearly 30 years ago, I like to think I look younger than I am !
I often hear about new tricks and tips and so a chance to share them means that you can have a go yourself if you are struggling to get to sleep at night.
So much goes on in our lives and so much in the world that switching off at bedtime can be tough.
Cognitive Shuffle
Canadian cognitive scientist Luc Beaudoin has invented what he calls a new cure for insomnia, He describes it as the "cognitive shuffle".
What do you do to get to sleep?
It's a method for deliberately scrambling your thoughts, so they make no sense.
The cognitive shuffle involves mentally picturing a random sequence of objects for a few seconds each: a chicken; a chair; a lettuce leaf, a radio and so on.
The Trick to Meaningless thoughts
It's important to ensure the sequence is truly meaningless, otherwise you'll drift back into thinking about the things that were already rattling around in your mind
Unsurprisingly Beaudoin has his own app, hence his press releases about this new idea!
It's called MySleepButton, and it speaks the names of items in your ear.
Get to sleep without an App and for FREE!
A cheaper and easier way is simply to pick a word, such as "SLEEPY", then picture as many items beginning with "S" as you can, then "L", then "E", then… continue until you get bored and drift off into a refreshing sleep.
How does the Cognitive Shuffle Work?
Beaudoin explains that this works because our brains have evolved to determine whether it's safe to fall asleep by checking what one specific part of the brain, the cortex, is doing. If it's engaged in "sense-making" activity, that's a sign it may be weighing up dangers. But if thoughts have degenerated into rambling nonsense, the coast is probably clear. So what we do is therefore fill the mind with things that simply make no real sense to us. In turn you trigger your own way of setting the sleep switch to on.
If you think about it you will know that it's hard to focus on multiple things at once. When you find a parking space and want to reverse you may find that you turn down the radio in your car. Sound familiar? I know I do that.
More examples of how this works.
The "cognitive shuffle" has other implications as well as helping you to sleep and let go of pesky insomnia.
Perhaps you could think about the fact that it also suggests a clever way you can silence your own negative thoughts.
When a child falls over they don't always cry, if you laugh at them and smile they laugh and feel ok, if you scream and express horror they start crying. They can't deal with that overload of thinking about things and that doesn't really change much as we get older.
If you try the cognitive shuffle do comment and let me know how you get on!