How do I contact the Speakmans? Social anxiety
Posted on
This is the Blog of Registered Clinical Hypnotherapist Mark Powlett. I am a fully trained member of the National Council for Hypnotherapy and as well as a Diploma in Clinical Hypnotherapy I also hold a HPD with is a further qualification accredited by the government regulated Ncfe and held by only one in five hypnotherapists. As an independent therapist the information on this blog is for your help and advice in choosing the right person to help you. I am not connected to the Speakmans and the answers here are intended to help anyone searching for advice with any issue that is causing you concern.
Before you read on...
If you have trouble letting go of stress. anxiety, switching off and are really looking for help then try this 3 MInute Power Nap Youtube Video below...
It will really help you once you read on to take in all the advice and suggestions...
Great, once you have watched the video above you can really get even more out of all the advice and help that I can give you here.
Now you can read on with confidence !!.
Get a Free Speakmans Audiobook from Audible just CLICK HERE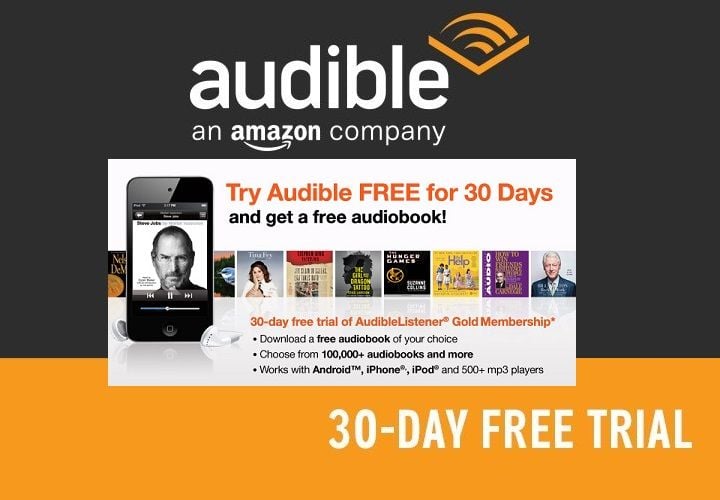 Lots of people are contacting myself, and other therapists after seeing the transformation of the people the Speakmans are having on their ITV afternoon TV show. As a Qualified Hypnotherapist people contact me to ask about the help that is available. So, any talk and dicussion about how you can change your life is always a positive thing. Today they dealt with social anxiety. Questions have arisen on social media such as How much do the Speakmans charge and how does that compare to other therapists? What is schema conditioning psychotherapy which they say they use?

Personally, I am a member of the NCH and qualified Clinical Hypnotherapist. On average people see me for just three or four sessions. Usually they see a change and understand that they can let go of the past after a first session. I also record any hypnotherapy that we do so that you have something to listen to at home. Click HERE to read more.
Just imagine..how would it feel to let go of everything that was holding you back and ruling your life in just 3 or 4 hours? You really can change your life, end panic attacks and anxiety and enjoy living the life that you want...
So, leaving aside the way that I can help people..let's take a look at what the Speakmans did and how they work in this review of the programme.
Like all the other episodes that we have seen they involve the family working together. Rest assured that if you are alone you can still deal with your phobia or anxiety disorder. The group therapy that they show on TV is not the way that the vast majority of therapists work. Neither myself or any of the other therapists that are my peers would suggest that you have to have family therapy in order to deal with you concern. The fact that that they only work this way does not represent the real way that they or most people work. It just makes more interesting television even if it may not work for all people in the real world.
They talk about their use of schema conditioning psychotherapy which they say they created, although sadly they are not willing to share what they actually do with people.
Karen met her husband David 18 years ago and has three children. She has a generalised anxiety disorder that means she has a phobia of people. Her extreme social anxiety was shown to us in a video that saw her very upset at doing her job as a school cleaner.
Her anxiety is so bad that she is even missing out on watching her grandchildren grow up. Her son Shane wants to end the situation so that his children can have a relationship with her. She told us that she does not want to be judged by them for her actions so she stays away from them. We were told she had tried medication, books and counselling. Clearly she has not seen a Hypnotherapist before and this is a terrible shame because the techniques that I use as a Clinical Hypnotherapist for anxiety and stress are the same that The Speakmans use. You can see for yourself that change can happen quickly. We do not see everything on the TV show so we miss a lot of the therapy that takes place but the Speakmans actually use many of the same techniques as a hypnotherapist such as myself. All that really happens is that by teaching someone to let go and relax we can help to bring back the life that they really do want.
You can find FREE Downloads to help relax and learn to end panic attacks in my SHOP just click the link at the top of the page.
When she visited Speakman Hall where Nik and Eva Speakman live they talked about her panic attacks. She runs away from anything that may cause them. I see this all the time in clients and what they often find is that this just makes them worse.

In fact I have even created a "How to Stop a Panic Attack" MP3 download so that I can help more people to understand that panic attacks can be removed forever. Just click on the Shop link to get the download. It is FREE and there is no charge at all.
It was interesting to hear that she has never spoken to her children about the situation. Clearly she can have no real understanding on how they feel without talking to them about it. She made assumptions about how her family think about her. She had no evidence about this and it is quite common to think you know how people will react to something when you really have no idea.
Unlike some of the participants in the shows it was clear that she really does have a problem with social anxiety. What is not clear is how she managed to go through any counselling without any of these things coming out before. Sadly she must have chosen a counsellor without really picking the right one. Of course this is something that may well come from her anxiety as well.
The most important thing
It really is important to pick a therapist who is the right one for you. When someone contacts me asking for help I speak to them and also encourage them to talk to other hypnotherapists to make sure that I am the right fit for them. If you have the right therapist for you then you really can move forward. I spend more time helping people to deal with stress and anxiety than anything else. Hypnotherapy is not all about helping people to lose weight or give up smoking. These of course are important parts of what I do but not the main part by any means.
If you would like help with a social anxiety, stress or any fear or phobia then do feel free to drop me an email from the contact me page.
So How much do the Speakmans charge for a session? The Speakmans tend to keep their fees off their website but they charge around £4000 for you to have treatment with them. This often takes place in just one session,and would be for a day. That means in reality it would be many hours although such a high fee as the amount that Nik and Eva charge is beyond only a select few.
As I don't work with celebrities with large wallets I charge just a fraction of that cost and will help you over a number of sessions to make that change it is up to you to decide whether paying extra for the couple because they have celebrity therapist status even though they don't have any formal training is the right thing for you.
It is important to understand that you can overcome any stress and anxiety and it is better to learn those techniques over a number of sessions and not in an afternoon!
WHO ARE THE SPEAKMANS?
They are the resident life coaches on This Morning helping viewers to face their fears
What is Schema Conditioning Therapy?

Which celebrities have the Speakmans worked with?

Although the Speakmans do not work with members of the public they do have many celebrity clients.
One of the first famous faces they worked with was Kerry Katona who at the time was trying to turn around financial and drug problems.
Speaking at the time, Nik said: "We got her over all those issues and she's still without medication and drugs today. It's the Speakman magic."
They have also worked with Peter Andre, Liz McClarnon, Katie Price, Holly Willoughby, Vicky Pattison, Linda Robson, Jake Roche and Jeremy Kyle.
Another celebrity client is Corrie actress Kym Marsh, who turned to the couple to overcome her anxiety of driving on a motorway. She appeared on their television show in a Delorean which they were using as part of their therapy.

While last year, This Morning host Holly Willoughby was helped by the pair after she admitted a fear of flying.
Other notable celebrity patients have included Peter Andre, Katie Price, Vicky Pattison, Liz McLarnon and Linda Robson.
They even helped talk show host Jeremy Kyle overcome his lifelong phobia of spiders.
Update April 2016:
The Speakmans live tour of the How to be Happy Show has now begun. You can read reviews and leave your own comments if you attended any of the venues where the show took place, as well as finding out what happened at the speakmans live event by clicking the link below....
You can find FREE Downloads to help relax and learn to end panic attacks in my SHOP just click the link at the top of the page.
You can contact me by emailing me from the contact me page above