Hypnotherapy talks
Would you like a speaker with a difference at your event?
As a actor working on stage and television and a BBC radio presenter for many years I am very comfortable speaking to groups both large and small about what I do and how hypnosis and hypnotherapy can make an amazing change to your life. I speak to groups as diverse as the WI, large and small businesses and I even lecture medical students to help them with their education in health care. I started my life in the corporate world working for companies like IBM, and then began working as an actor in theatre and television including time spent doing standup comedy (I even won the Virgin radio/LWT new stand up award). I starred in the Children's Television show Brum, playing the town's policeman which was shown in over 120 countries worldwide, (and still gets rerun constantly!) I spent years working on this show and with thousands of children, both performing and teaching.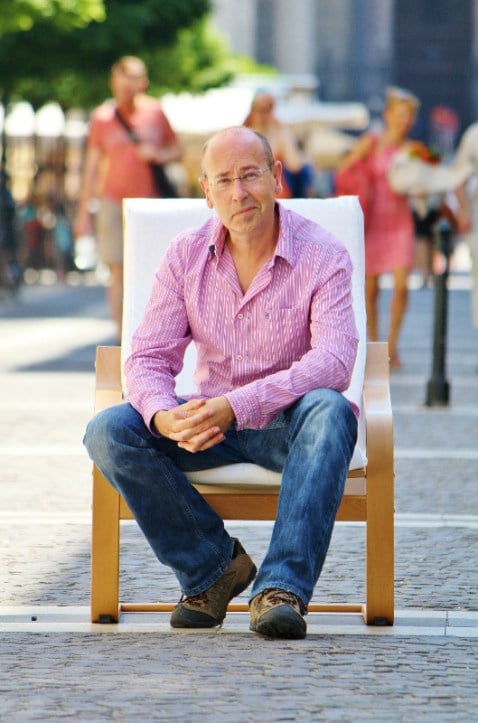 I went on to work as a radio presenter for the BBC including seven years with my own daily show, and I still regularly present networked radio shows for BBC radio. I have hosted and presented awards ceremonies and presentations for many corporations and organisations.

I give talks to all types of people in all types of circumstances from large corporate gatherings to intimate local venues. I speak to students in schools and I am a regular guest lecturer for medical students helping to teach them all about the benefits of hypnosis and hypnotherapy.
My talks can always be tailored to the audience. I can speak about "Thinking yourself thin" "No more diets" "Stress in the workplace and life and how to manage it", and many other topics based upon hypnotherapy.
I can also talk about my time as an actor in theatre and television and tell stories of working as a radio presenter. After many years in Children's television and BBC radio I also have a great many fun and amusing stories to draw upon.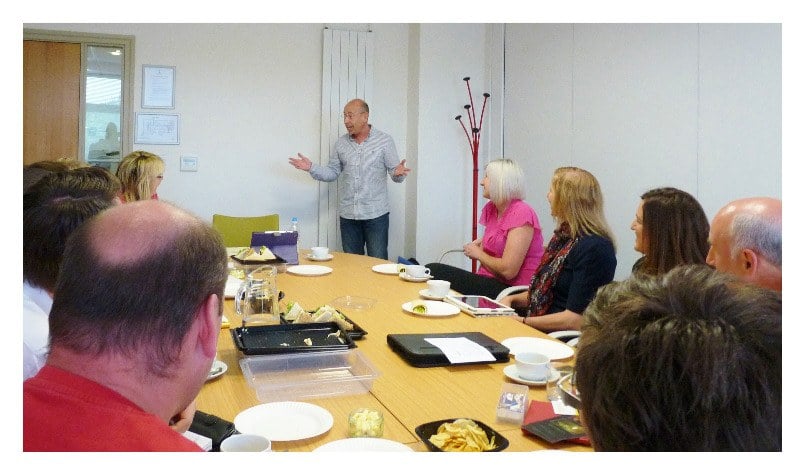 Humour is also really important to me so I promise that you will be laughing rather than trying to stay awake when I am speaking..despite what you may think happens when a hypnotherapist speaks!
I am able to use audience members to demonstrate exactly how using our mind can make physical differences as well as even being able to show that I can read exactly what someone is thinking in front of the audience.
As well as giving the chance to ask questions about what I do I can also demonstrate the power of thinking without having to hypnotise people, so no one needs to be concerned about me "taking control of their mind"!

If you would like to book me for to speak to your company or group just drop me an email on [email protected]
I am also available for radio, television, print and online interviews and comment about hypnosis stories in the media. You can listen to one of my radio interviews with Jonathan Ross on the BBC Radio 2 afternoon show about Simon Cowell and Paul Mckenna after being hypnotised during the Britain's Got Talent auditions.....
http://www.markpowlett.co.uk/myblog/read_123986/simon-cowell-hypnotised-by-hypnodog-on-britains-got-talent.html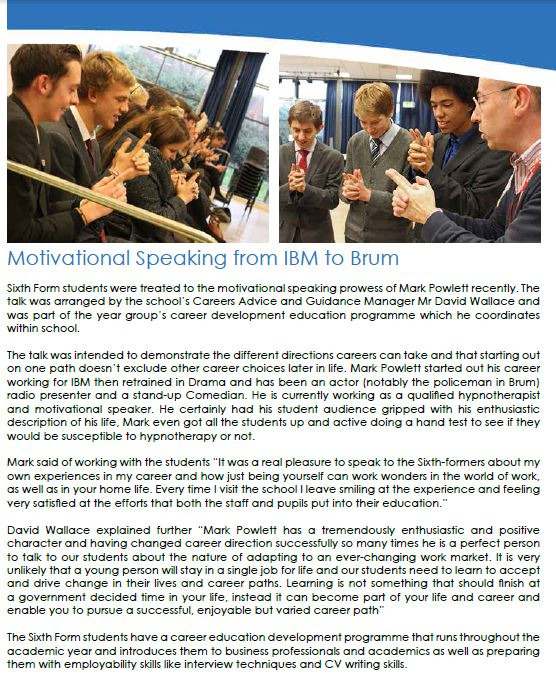 With Patrick Stewart and Dame Judi Dench presenting live from the Royal Shakespeare Theatre for the BBC
Overcome your own fears about Public Speaking.....
I also help others to overcome their nerves about public speaking. This can be for clients who will be speaking in a business environment and even for bridegrooms and best men who are dreading having to stand up on a wedding day.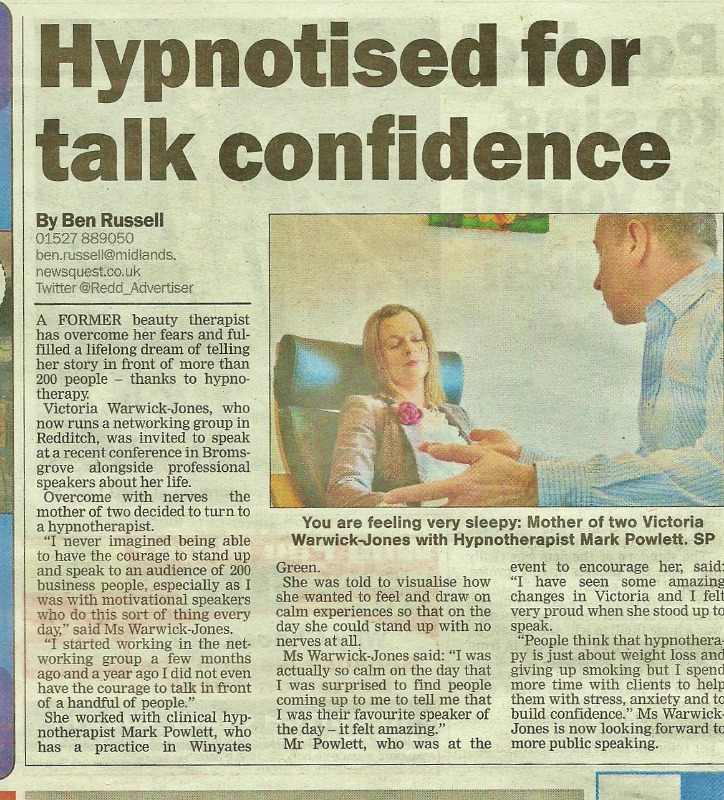 You can find out more about how I can help YOU with Public speaking worries and Fears
Just call 07980 233160 or email me at [email protected]