Weight Loss MP3 Download
BRAND NEW: Download a full weight loss programme on MP3s and start losing weight, feeling slimmer and fitter today
This product is brand new in my download shop. You can enjoy four weight loss MP3 recordings and a mini ebook with help, instructions and advice so that you can give up diets forever and lose weight starting right away! If you have tried all the other weight loss treatments and realised they just don't last then now it's time to think differently! You can start your weight loss and give up diets today!
It's based on my Weight Loss Hypnosis - Slimmer You Programe which you can read about in more detail here: Weight loss Hypnotherapy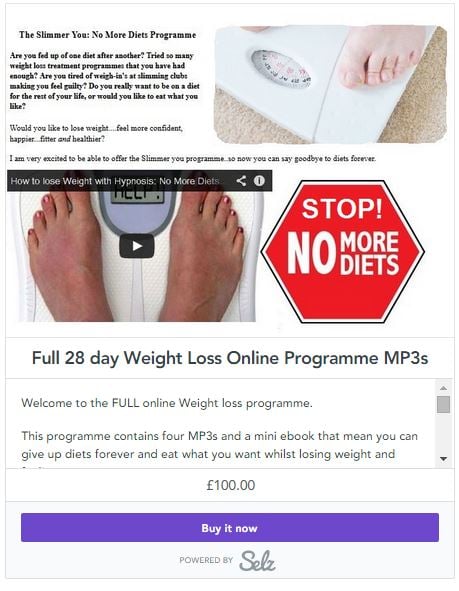 This programme contains four MP3s and a mini ebook that mean you can give up diets forever and eat what you want whilst losing weight and feeling great.
The programme is designed to be listened to over 28 days so you can really reinforce the recordings by listening for a week to each one.
Week 1 - Learning to relax, end stress and gain confidence
Week 2 - Weight Loss starts here
Week 3 - Letting go of the Past
Week 4 - Turning down cravings.
It costs £70 per session to work with me in person on the slimmer you programme so now you can work on your own in your own time and enjoy weight loss hypnotherapy for a fraction of the cost.
This set of MP3 recordings is designed to teach you how to give up those restrictions and live the life you want whilst keeping yourself in the shape you want.
Each of the recordings has been made to listen to in order and by taking your time to work through them you will be laying the foundations for a lifetime of eating what you want, when you want and being able to live the life you want.
After years and years of counting calories, humiliating weigh-ins and denying yourself what you really want, doesn't it feel great to know that you can let all of those old feelings go!
Each of the recordings has instructions as part of the audio and the ebook notes also help you on your journey. Once you have finished listening to the recordings they will still be yours to listen to whenever you want to in the future. Many people find that they have a favourite that they just love listening to when they want some "Me time". You can just relax and let yourself go off into a dream whist recharging your batteries.
The programme is designed to be listened to every day for 28 days. It doesn't matter if you want to take longer that's entirely up to you. The more you listen and allow yourself to relax the more you will get from the programme. Just follow the included calendar and enjoy your new life style!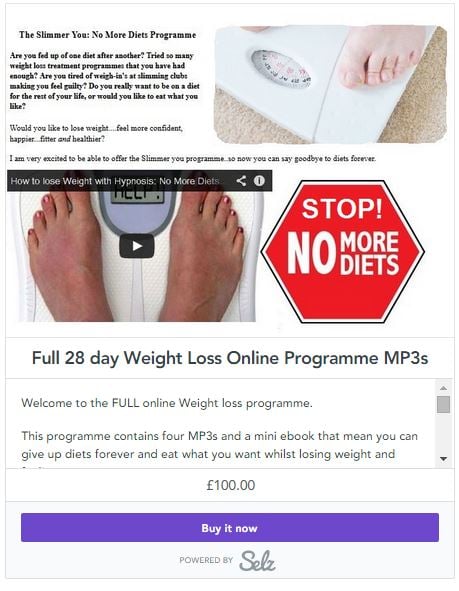 Don't forget you can listen to a FREE Relaxation MP3 Right Here... FREE Relaxation MP3
Online Shop Terms and conditions..
If a CD you receive is damaged or faulty in any way, we will send a new one straight away at our expense.
No refunds are offered on the purchase of downloadable MP3 files. If an MP3 file fails to download correctly or is corrupted in some way, a re-send can be activated manually at your request. Please contact us as soon as you are aware there is a problem with your download and we will do our best to help. Downloads are also available in your account for you to try again should there be a problem.
All rights reserved. Any unauthorised broadcasting, public performance, hiring, copying, re-recording, re-mastering or editing in whole or part thereof of the recordings produced by Mark Powlett Hypnotherapy are prohibited. Doing so will constitute an infringement of copyright.