Skype Hypnotherapy
Would you like some help without even needing to leave home?
Skype Hypnotherapy is the answer.
Since the coronavirus covid-19 epidemic and any lockdowns many people have started to see the benefits of skype sessions. I have been able to work on skype to offer sessions for people looking for help with stress and anxiety using Hypnosis, Meditation, Mindfulness, CBT and Counselling skills for anyone who just needs someone to help them through this difficult time, and the time following. You don't need to leave the house to access a talking therapy to help see you through any time of crisis. If you are looking for a therapist who can help you to learn about Meditation or Mindfulness as well as bringing Hypnosis and Counselling skills to your talking therapy then I can help. Many therapists have started offering Zoom sessions recently. Rather than starting on Zoom therapy and Hypnosis during the covid pandemic my practice has used Skype and now Zoom for over ten years now.
Skype Hypnotherapy sessions are now available to everyone via Skype. I first started using skype back in 2012 to help people suffering from Stress and Anxiety as well as Phobias and Insomnia. It quickly became clear that I was able to work with people who I would otherwise not be able to help. I started working with clients who were abroad using the Skype technology, and Hypnosis, EMDR, EFT Mindfulness, Meditation and other techniques helping them to Quit Smoking and Lose Weight without diets. Firstly Ireland and Germany, then the USA, Australia and Hungary and it grew from there.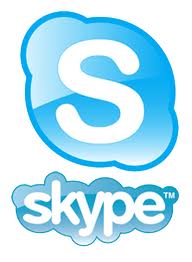 I have many years of experience in working online to help you have a therapy session that you can benefit from whilst in the comfort of your own home. Whilst the Coronavirus and Covid Lockdowns and restrictions forced many therapists to try working online for the first time, I have been working with clients around the world for many years now, with the experience that brings to my work.
Now I am also able to work with so many more people within the UK who are many miles away from my location. Would you like some help in the comfort of your own home? Now you don't even need to leave your house to make the changes that you really want and let go of the past.
Where you are really doesn't matter any more !
Skype Hypnosis and all of its benefits come to you.
Watch my SKYPE Therapy FAQ Video below to find out more about how a session of Hypnotherapy on Skype can help you:
How does Skype or Zoom Hypnosis work?
As long as you have an internet connection and a Phone, Tablet, iPad or computer with a webcam and microphone then we can work together. In fact often clients work with me using iPads Android devices and other tablets and phones to make it even easier. Therapy on Skype can already be much easier for you as some of the worries and anxiety of travelling are removed for you before you even begin.
Hypnosis via Skype is really easy for you to experience. You don't need to travel to me. So it saves you the stress of that journey, no need to worry about traffic jams, or being late for your hypnotherapy appointment. I use many different techniques which mean that we can help you get exactly what you want and I even make you personalised Hypnosis MP3s that you can listen to at home whenever you want to. Some people call it Skypenosis!
You may even find that being in your own home environment really helps to make you feel even more safe and secure.
We can talk and even do our full sessions via your webcam or we can chat and then I can make you a custom MP3 and send it to you so that you can listen in your own time. This technology really brings the chance to have therapy to anybody and everybody, no matter where they live.
CONTACT ME:
To find out more you can either drop me an email by clicking on Email Mark Powlett
You can also find out all about my hypnosis MP3 downloads HERE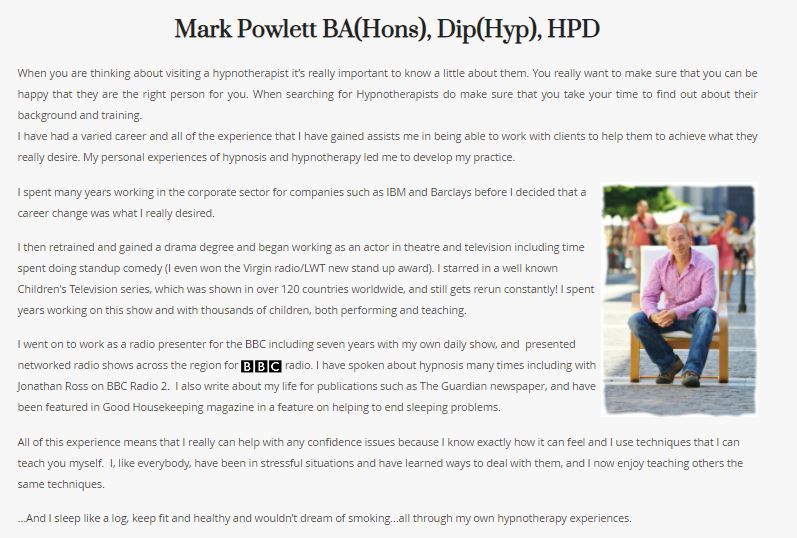 Listen to my FREE Eight Minute Relaxation download just click the picture below:
Does Skype Hypnosis work as well as seeing me in person?
Many people ask me if having sessions of hypnotherapy on Skype can work as well as seeing me in person. Perhaps the best way to explain is to let you read a couple of reviews from recent clients...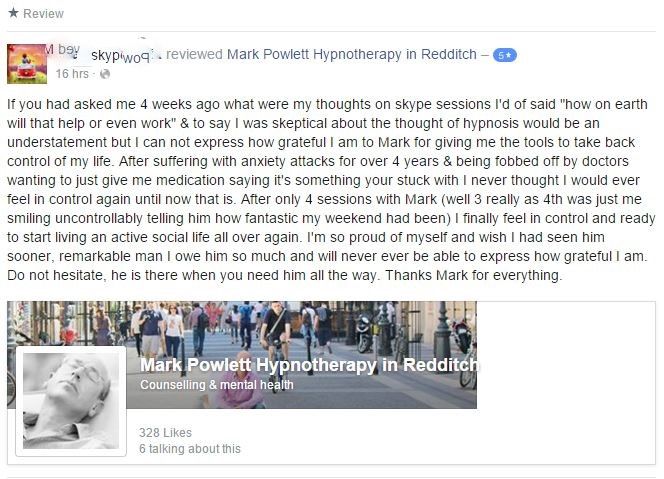 If you had asked me 4 weeks ago what were my thoughts on Skype session's I'd have said "how on earth will that help or even work" & to say I was sceptical about the thought of hypnosis would be an understatement but I can not express how grateful I am to Mark for giving me the tools to take back control of my life. After suffering with anxiety attacks for over 4 years & being fobbed off by doctors wanting to just give me medication saying it's something you're stuck with I never thought I would ever feel in control again until now that is. After only 4 sessions with Mark (well 3 really as the 4th was just me smiling uncontrollably telling him how fantastic my weekend had been) I finally feel in control and ready to start living an active social life all over again. I'm so proud of myself and wish I had seen him sooner. Remarkable man I owe him so much and will never ever be able to express how grateful I am. Do not hesitate he is there when you need him all the way. Thanks for everything.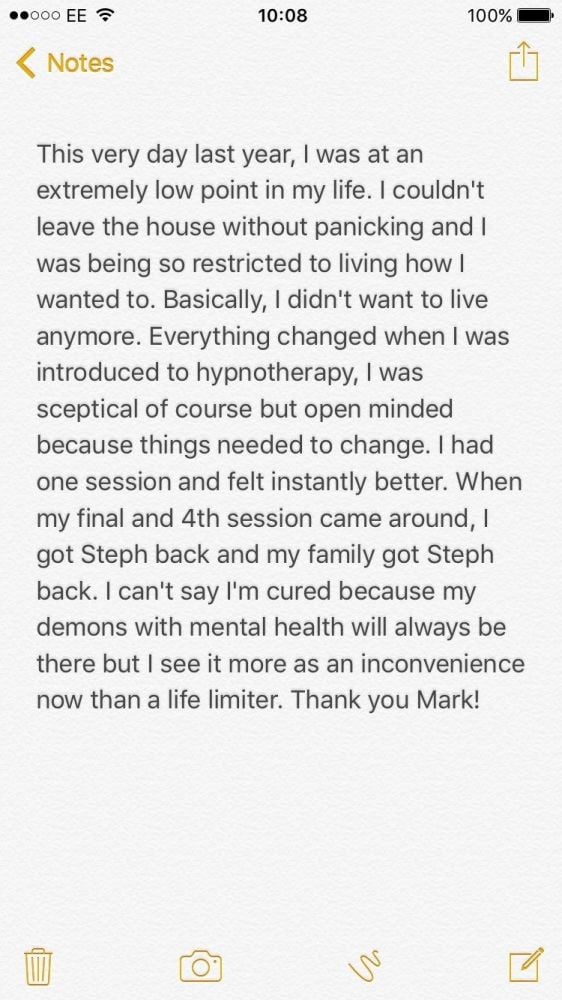 This very day last year, I was at an extremely low point in my life. I couldn't leave the house without panicking and I was being so restricted to living how I wanted to. Basically, I didn't want to live any more. Everything changed when I was introduced to hypnotherapy, I was sceptical of course but open minded because things needed to change. I had one session and instantly felt better. When my final and 4th session came round, I got Steph back and my family got Steph back. I can't say I'm cured because my demons with mental health will always be there but I see it more as an inconvenience now that a life limiter. Thank you Mark!
My new online download store is now available. Download MP3s and listen right away: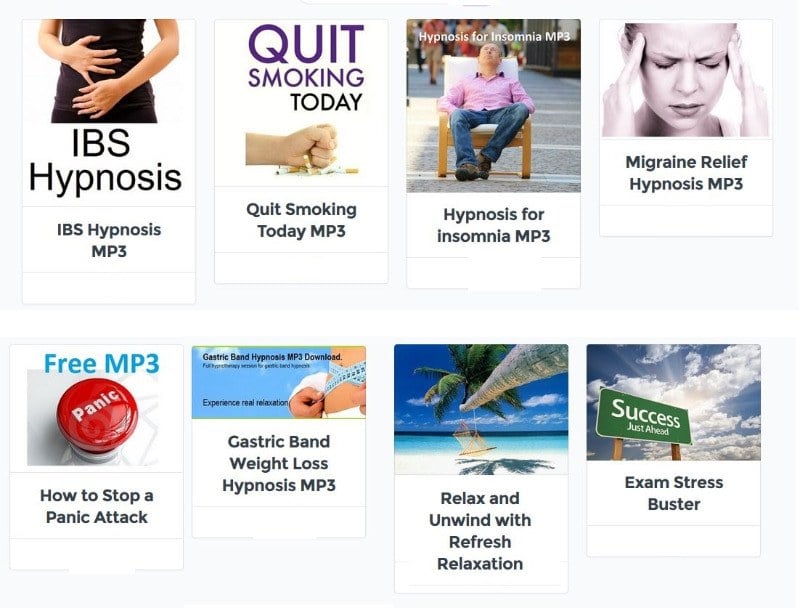 Can I Use Facetime for facetime hypnotherapy sessions?
Please note that I use Skype rather than Apple Facetime for Hypnosis and Hypnotherapy online sessions so that all users can take advantage of the fact that Skype is available on Windows, Android and Apple products.
Zoom Hypnosis and Zoom Hypnotherapy
I have worked for many years using Skype for therapy sessions so please do get in touch to ask me more.
Benefits of Skype Hypnosis sessions
One of the real benefits that people see of having sessions using the technology that we now have is that many of the techniques that I use can be used really easily. For instance you can read all about EFT on Skype and even BWRT on Skype as well as NLP sessions on Skype too. Meditation and Mindfulness on Skype can really help you to deal with how you are feeling.