Welcome to Mark Powlett Hypnotherapy

Are you curious about how

hypnotherapy

and hypnosis can help you?
Are looking for a local hypnotherapist? Would you like to find out more about how I could help you?

Do you suffer from stress, anxiety or panic attacks?
Perhaps you have trouble sleeping or a have phobia you want to be rid of forever?
Are you fed up of diets and looking for Weight Loss Hypnotherapy?
Would you like to Stop Smoking and you wonder how quit smoking hypnosis works?
As a Clinical Hypnotherapist I often work with people who have trouble sleeping at night and find they are struggling with insomnia.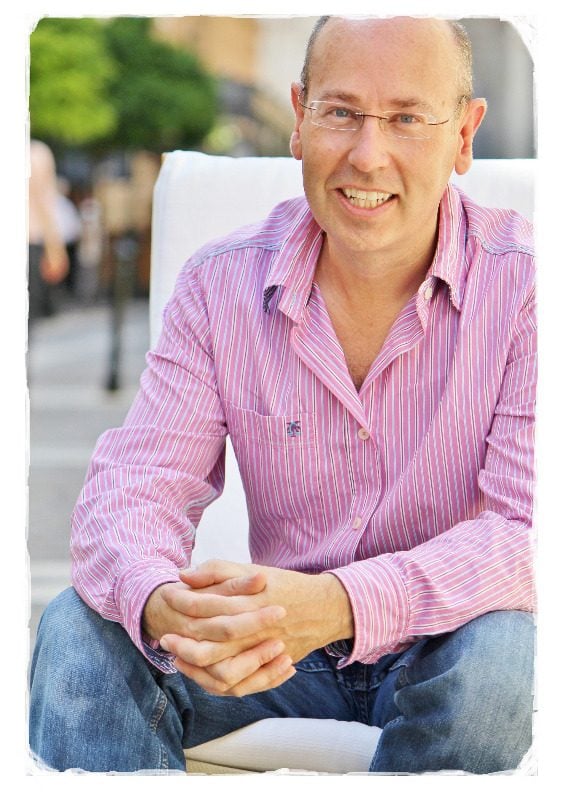 Hypnotherapy can also help if you are battling an addiction including gambling, alcohol and drugs. You may be looking for confidential help with sexual issues, and not known where to turn. I can help you.
Social anxiety may be stopping you from living the life that you really want. Maybe for you it is getting on a plane and flying that is limiting your choices, or you have a phobia such as being scared of spiders or a fear of heights. You may be worried about public speaking, or feel you are lacking in confidence.
How I know it works...
I first came to hypnotherapy many years ago. I suffered from terrible insomnia. I would lie awake at night thinking that I would never be able to sleep. I was lethargic in the daytime, I put on weight, and like many people I smoked. I struggled to deal with stress and let it affect me in a way that was bad for my health.
But that was a long time ago. Now when I lay my head on the pillow my eyes close and I sleep soundly, I have a huge amount of energy, I lost that extra weight ages ago, and I haven't smoked a cigarette for more years than I can remember. Now, as a Clinical Hypnotherapist, I see these changes in the people who come and see me for help every day. I can also show you that it is nothing like you see on television or in films. It's simple, quick and you may be surprised how easy it could be for you to make the changes that you really want.

I can help you to let go of the past and move forward. It's very important to find the right person to work with and so I am always happy to speak to you and answer any questions about hypnotherapy you have first. I am able to use the techniques that you can experience with Counselling and CBT alongside my other skills to give you everything that you need. Sometimes we just need someone to listen, sometimes we need some more direct help with a problem.

Here, you can find out more about Hypnosis, and NLP, EFT, EMDR, BWRT and the many other ways that I can help you and how we can use them to help you. I spend much of my time helping teach people how to manage stress and anxiety, understand and work towards ending panic attacks, fears and phobias, to boost your confidence, and even quitting smoking. It's great for assisting with weight loss without having a restrictive diet, dealing with insomnia and sleeping problems, fear of public speaking, irritable bowel syndrome (or IBS), removing bad habits, helping motivation and even for pain relief. If you have any questions please do get in touch with me.
All hypnosis is self hypnosis, It isn't so different from Meditation or Mindfulness, so it is my aim to teach you how to use Hypnotherapy and hypnotism for yourself to really achieve what you are looking for. Whether you want to say to me "Help me stop smoking", "Help me to lose weight" or "How can I stop feeling stressed all the time?" please don't hesitate to ask me how I could help you.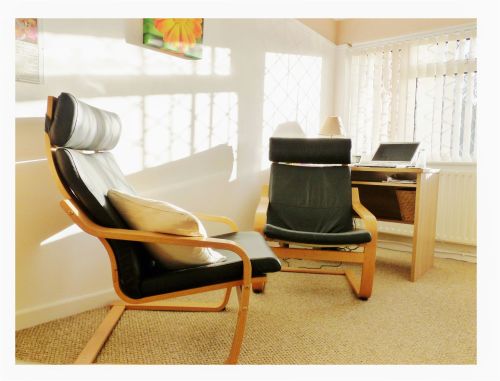 I even work with Hypnotherapy using Skype so that it doesn't matter where you are in the world. There is also lots of FREE hypnotherapy help and advice here. You can even find out all about Myths about Hypnosis.

It's so important to make sure you chose the right Hypnotherapist for you. Then you really will get the best results. Ensure that you check out their hypnotherapy qualifications.
I hold a Dip(hyp) and HPD in Hypnotherapy alongside other accreditations. The HPD is considered the Gold Standard in Qualifications and only 1 in 5 therapists have this qualification.
As well as working with clients I also lecture NHS medical students on the benefits of hypnosis and hypnotherapy for their patients. I even work with a Dental surgery to help patients with dental phobias.
You can find out all about my background working for large companies and how I overcame my confidence issues as an actor on Stage and TV and my years as a BBC radio presenter HERE.
Please feel free to contact me with any questions that you have. I would be really happy to answer any questions. There is never any obligation and I can answer any queries. You can find out all about appointments and costs HERE.
You can read some of the articles that have been written in the press about me and my work as a hypnotherapist right here.
My telephone number is 07980 233160, and don't forget if you are not in the Midlands we can still work using Skype.

Just click on my email address to send me a message: [email protected]
If you would like to try my FREE relaxation audio please feel free to listen just click the picture below..

Call me on 07980 233160
Email me CLICK HERE
Coronavirus Covid-19 information: I am seeing people in person with all appropriate precautions in place. If you are suffering with increased stress and worry about the effects of coronavirus you can find out more about working with me either in person or if you are not local then on Skype. I have been offering Skype or Zoom Hypnotherapy sessions for people looking for meditation, hypnotherapy and counselling therapies since 2012 and you can read all about how they work here: SKYPE THERAPY

Many clients visit me having already tried CBT (Cognitive Behavioural Therapy) Psychotherapy or Counselling. These therapies can work very well for some people but for others they do not have the effect that you are looking for. One of the differences between the approach I take and that of a counsellor, psychotherapist or CBT practitioner is that I can use a variety of techniques, including the ones they use, that help to make it a more brief therapy and by teaching you to learn to let go and relax at my Redditch Hypnotherapy Centre so you really can see yourself moving forward. As a Local Hypnotist in Redditch please feel free to contact me and ask for advice. Some people who see me have even seen other Hypnotherapists but found they were not working with the right person for them. Picking the right person is very important to your success. You may choose to look through a Hypnotherapy Directory for a list of Hypnotherapists such as the NCH website.

How can I lose weight, stop smoking, stop pain, reduce stress, end fears and phobias? You can end diets! Just ask me and I can help.