The shop is live!
Posted on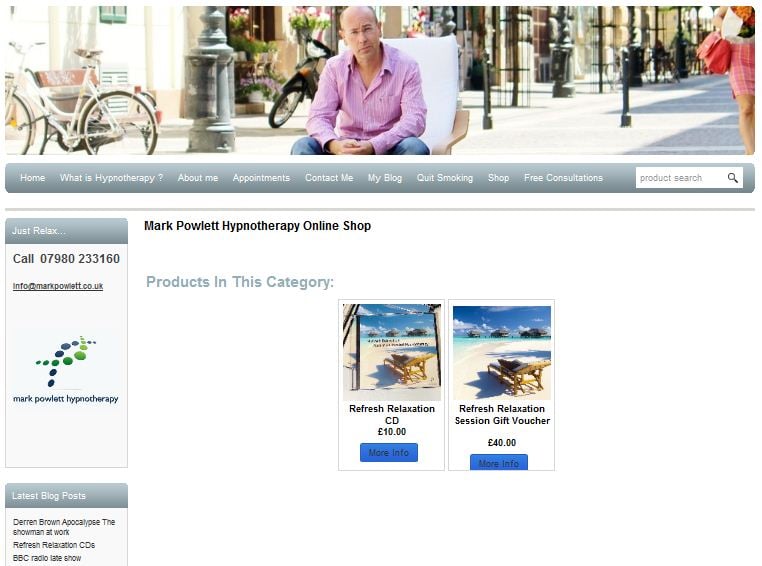 I am really pleased to announce that the online shop is now live.
Many people have wondered what the experience of hypnosis is like and so now you are able to order my hypnotherapy downloads direct and online. It is a chance for you experience a wonderful calming time in the comfort of your own home.
Other products will be appearing soon as well !
The shop is available to view right here...MY SHOP