The Speakmans How to Be Happy tour Review Bimingham
Posted on
The Speakmans show live - Review of the How to be Happy Tour.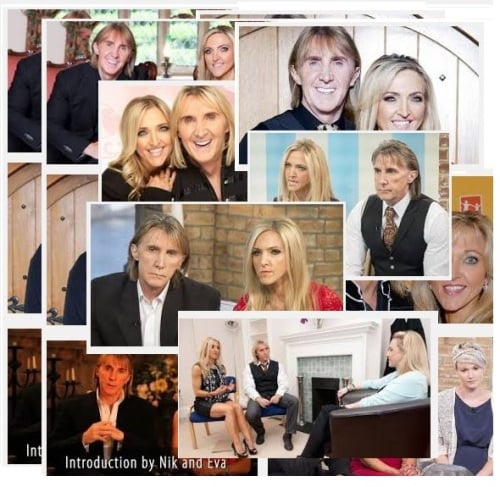 When the celebrity therapists Nik Speakman and his wife Eva Speakman, best known for appearing on the ITV show This Morning announced that they would be hosting a live tour of a show they called "How to be Happy" it meant that they had a chance to show what they do when they are on the TV. Whenever they appear on This Morning, one of the problems is that they do not like to show the methods that they use to get the results that they appear to get. Many people who have suffered for many years seem to have miraculous changes and let go of all their problems in an hour. There is often critcism about them from therapists explaining that they give an unrealistic expectation of how long change can take.
The How to be Happy Tour means that the Speakmans can try their methods live with people both in the audience and with people brought up on stage with them
Reviewing the show would be hard for me to do objectively as a fully trained and qualified Clinical Hypnotherapist, knowing that Nik and Eva are not trained or members of any professional body, so the best way to share with you a review of the Speakmans show is to get someone else to review it for me.
This is a guest review by one member of the audience for the show at tha Birmingham Symphony Hall on Thursday 21st April 2016, They are also having shows at Bridgewater Hall in Manchester, King George's Hall Blackburn, Royal Concert Hall in Nottingham and G live in Guildford.
If you attended any of the speakmans live shows and would like to comment or write a review then please feel free to use the comment box below.
What happened at the Speakmans How to Be Happy Show in Birmingham?
Jennifer's Review of How to be Happy Tour by the Speakmans
Symphony Hall Birmingham 21st April 2016
My name is Jennifer and I am a mum of two preschool age children, married to a lovely supportive husband and also the one who walks our shitzu Maisie. I have watched Nik and Eva Speakman on This Morning many times and I am always very jealous of seeing what they are able to do with people just while the show is on. I have always felt a bit wary of going and seeing someone myself and I don't think that talking all about my own phobia is something that I would want to do on TV in front of many people watching. I would just imagine their eyes on me and I think it would give me lots more pressure.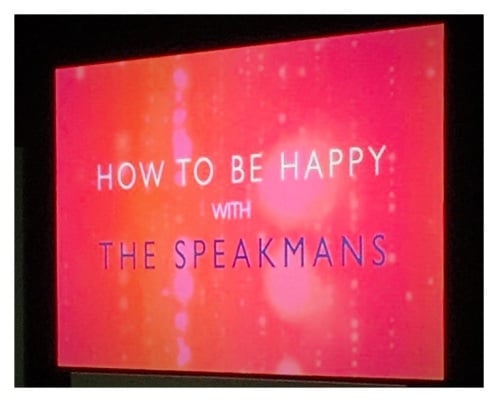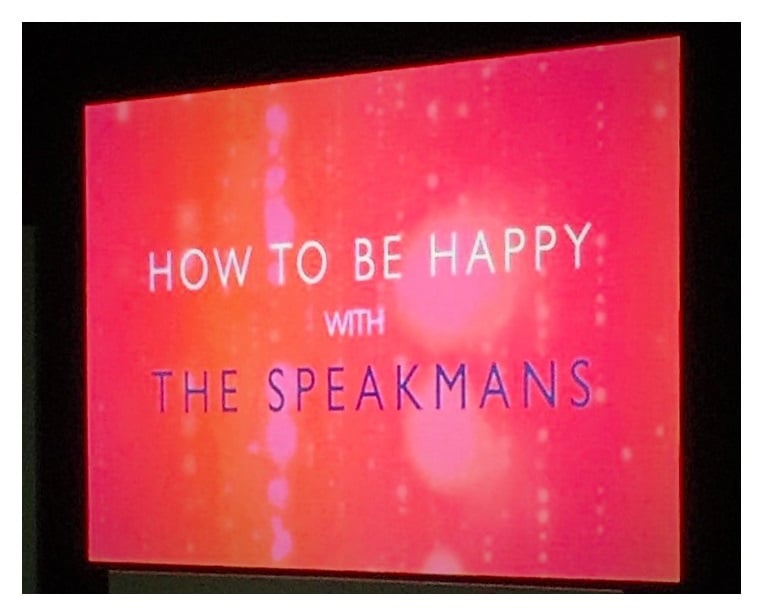 My own life should be really happy, but to be honest I do sometimes feel down and so when I saw that tour was going to be called "How to be Happy" it seemed like a really good chance for me to go along. I had read that people would be able to go on stage but I wasn't sure that would be for me. My hope was that I would be able to get lots from just watching the show. Being a mum with a tired husband it was hard for me to be able to go out and see something that started at 8.00pm. I am not sure what the reason for this was. I certainly wasn't the only one wondering what that was all about. It's tough to get out in the week, but I really wanted to go and I persuaded a friend to come along with me, although she said that she thought that the Speakmans were just trying to get some more cash for their big house they show off on telly. That did make me laugh and I really appreciated that she offered to come along with me. I know I wouldn't have been able to go along on my own.
As well as worrying about stuff on a daily basis I also have a horrid fear of spiders. They don't have to be bad ones but my phobia is something that I don't want to pass on to my kids, so if I could get some help to cure my phobia then I would be very happy indeed. As the day of the show arrived I started to get a little nervous about what might happen and I even questioned whether I would be able to attend or not. I think that I feel that if I actually go then what might happen? I don't really know what the Speakmans do to cure people of their problems, as we don't see that with Phil and Holly so I have started to get some anxiety about whether I can make it to the event.
We arrived in plenty of time because I was a little worried about being late and there were lots and lots of other people who looked like they were very eager to see what would happen as well. The show was due to start at 8.00pm and you could tell that everyone was getting excited about it. I'm not sure why but in the end it was nearly twenty minutes late starting and I have to admit that this did start to make me feel a little nervous.
When Nik and Eva came out it was lovely to see them in person and finally get started. The told us all that we have things called schema and these are the things that cause us problems and that by changing these we can change the way that we would feel. There was a big screen and we could see some clips of things that they had done. One of the things they did was get a girl called lousia out on stage to cure her phobia of spiders. Nik Speakman started off by showing her a spider in some glass and she didn't like it. They also hooked her up to a heart rate monitor so they could show us how fast her heart was beating. After a while they talked about how she was scared of spiders but each spider eats 2000 flies so would she rather have 2000 flies on her or a spider. They then brought out a real tarantula which she was able to hold which was fab.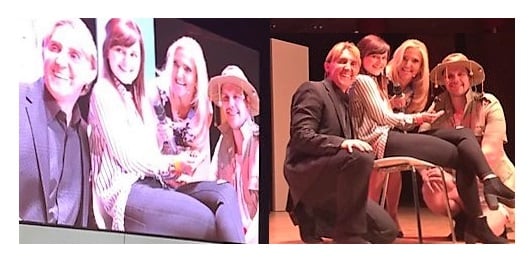 After this we were having a break and they told us they would tell us what they did when they came back after the interval. I talked to a lovely lady during the interval who asked me how I was finding it. I said that it was lovely to see someone with a spider but I wasn't sure if I was cured of them myself. lol. In the second half they bought on a big mirror and got a lady out of the audience who felt a bit sorry for herself to talk about boosting her confidence. It reminded me a bit of Gok Wan. She was a bit upset and crying so to be honest I did go ourside for a bit as I felt uncomfortable watching her when they were getting her to say lots of sad things about herself. I should probably have stayed to get the benefit but I just didn;t like it.
They also showed us some film of Vicky Pattison talking about how much she got from working with the Speakmans. That was so sweet and she seems lovely. I just wish that I could afford to go and see them myself, because I can't realy afford it, and I wouldn't want to go on the television with This Morning.
They also brought on an army veteran who they cured of PTSD which was so amazing to see.
I think that the best thing I took from the night was that you can change bad things that you think. I am just not sure that all that has happened yet. I think that actually I need to get some help as it is too hard to do alone, and I now know that it is ok to ask for help.
Comments and further reviews from the audience: