Edinburgh Festival tackles mental health issues in theatre
Posted on
Mental Health issues are not something that we think of when we think of the Edinburgh Fringe festival, but this year things seem to have changed for the better.
Will Gompertz, the BBC's chief arts correspondent reported on the six o' Clock news on August 13th 2015 talking to some of the performers and audience.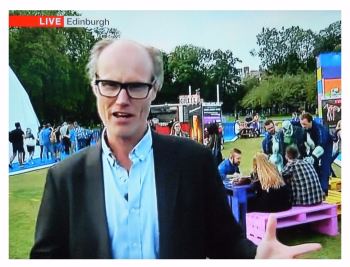 The world's largest arts festival is underway in Edinburgh and hundreds and thousands of people will be attending. Will Gompertz explained that the scale of the event really has to be experienced to be believed. There are literally thousands of shows, tens of thousands of performers and hundreds and thousands of punters. The circus hub is a new feature for this year and did not even exist last year. Will went on the explain that the thing he loved is the optimism of both audiences and performers, all of whom hope for the best, but accept when they don't always get it.
The Edinburgh fringe festival is in full swing with its usual mix of eccentric shows amusing the crowds, but not everybody is having a laugh.
Satire is giving way to confessional comedy with mental health at the forefront of several performances..
"Winston Churchill called his depression his Black Dog...I've got a Black Dog, a sort of beautiful one" Brigitte Aphrodite – Performer explained that if she was suffering then maybe others were too, so why not suffer together.
It's an approach shared by performers and audiences alike, which has seen the subject of a troubled mind emerge as a very definite theme at this year's fringe.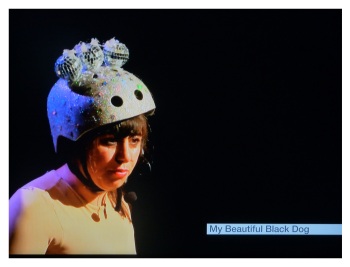 Anthony Alderson the Director of the Pleasance theatre said that for a long time people were in denial about mental health, and did not talk about it. He thinks that comedy and theatre breaks all those boundaries and festivals bring that to a head.
Depression isn't the only issue being tackled at the festival. Cian Binchy is a performer with autism who advised the National Theatre on the condition for its hit production The Curious Incident of the Dog in the Night time. He has brought his own one man show about autism to the festival. He said "I want people to really understand what it's like having a disability that's kind of invisible..a disability that is mild and people think there is nothing wrong but in fact..well there is nothing wrong, it's society that really makes the problem.
There was a time when people with mind related issues were ridiculed, not any more. The taboo is being broken; the subject is being examined across the arts and presented openly as part of everyday life.
It is great to see that theatre is helping to raise awareness and also entertain whilst informing and helping. Let's see what happens at next year's festival.