The Little Elephant who wants to Fall Asleep hypnosis book for children
Posted on
It's good news for tired parents
It was the book that helped tired parents get their children off to a sound and relaxing sleep. It took the world of bleary eyed adults by storm and now the author who wrote "The Rabbit who wants to fall Asleep: A new way of getting children to Sleep" is set to release a new book that will also hypnotise young children into a slumber. This time the animal that will be showing the way forward will be much larger and more grey animal...it's an Elephant !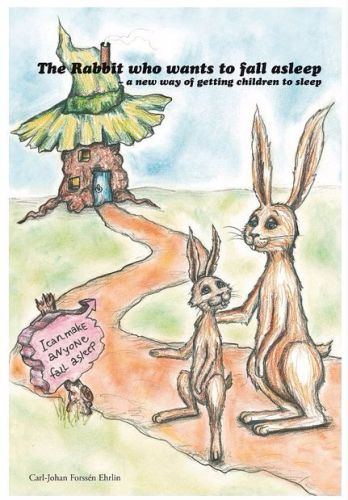 Help your children sleep soundly with hypnotic language
Back in 2015 Swedish author Carl-Johan Forssén Ehrlin's self-published The Rabbit Who Wants to Fall Asleep: A New Way of Getting Children to Sleep all about a bunny called Roger on his way to night time bliss, and pretty soon it was being picked up by Amazon and other major booksellers and appearing in print. It even sold 1.6 million copies worldwide, and nearly 100,000 copies in the United States alone.
I was really interested to read it for myself, because as a Clinical Hypnotherapist I could see the language patterns and methods of speech were mirroring what a hypnotist uses to help relax their clients. The slow and calm tones really help any parent at bed time. In fact I had used the very same methods and my own made up story about a princess on my own nieces to help them sleep when they visited me.
You can watch me talk all about how it works and how you can use hypnosis on your own child for yourself in the video below:
Time for a new book to help tired parents and sleepy children
This Autumn Penguin Random House's Crown Books for Young Readers will publish a second book in the series
"The Little Elephant Who Wants to Fall Asleep" the publisher announced on June 29th. It features pictures by established children's illustrator Sydney Hanson who painted pictures for Next to You: A Book of Adorableness.
Publisher PRH has spoken about the new children's story..
"The Elephant who wants to fall asleep has the same objective of helping children fall asleep and improving families' bedtime routines." This book, however, features new methods for sending toddlers off to dreamland. It uses "all-new child-tested, parent-approved techniques, and another set of endearing characters with whom to end the day."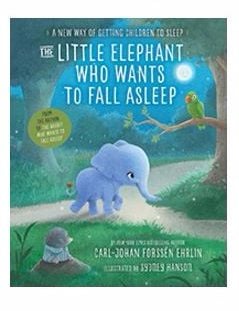 Don't forget that your children pick up on how you feel so if you are tired and stressed with them at bedtime then it may not be surprising that they find it hard to sleep. It's always great to be calm and relaxing and once you start that step things will get easier and easier.
I first came to hypnotherapy myself through my own sleeping problems after years of insomnia, and now helping young and old sleep better is a real passion of mine.
The new book features a sleepy little elephant named Ellen. It will be released in English in the United States on October 4. The illustrations are this time by Sydney Hanson.