Claire Sweeney has hypnotherapy to help her sweet tooth
Posted on
Actress and presenter Claire Sweeney has joined the growing list of celebrities who are learning that hypnotherapy can help them to achieve what they are looking for in life.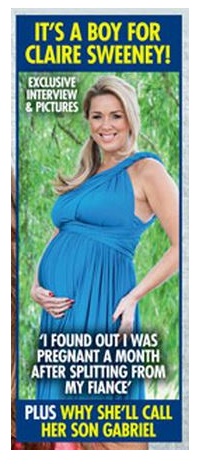 Last September her son Jaxton was born and since then she has spoken about how she has had struggles with her weight.
She spoke to Closer magazine all about her life and was more than happy to talk about the fact that she has struggled to stop eating chocolate. She found that she was increasingly bingeing on suagr based snacks.
She described the feeling of being hypnotised as "Like having a good night's sleep. It was so relaxing"
So often we can have a sweet tooth and find that we reach for a sugary snack when perhaps we don't really need it. Would having a glass of water, or some fruit be a better idea I wonder?
Maybe it has just become a habit, or maybe there is some other emotional reason for eating. Whatever the cause, it is great to see that Claire Sweeney has taken advice and help and used hypnotherapy to help her turn down that craving.
When I work with my weight loss clients I know that often their favorite part of working with me is when we just turn down that craving for something they want to cut down. It is often the part they really enjoy finding out about the most.
The best part, is that just like she says, it's a really relaxing experience and that's something we can all benefit from too.