Friends Star Matthew Perry talks about Hypnosis to Quit Smoking
Posted on
Friends Star Matthew Perry talks about Hypnosis to Quit Smoking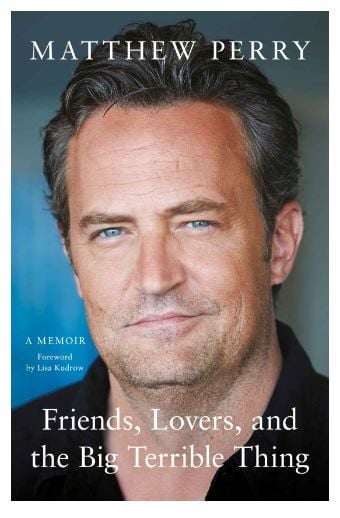 The new book by Matthew Perry from Friends is called "Friends, Lovers, and the Big Terrible Thing" It is a frank and honest account of his life which goes into great detail about his addictions and the problems he has faced. As a Clinical Hypnotherapist and someone who works with people who want to stop smoking and uses hypnotherapy to stop smoking I found the section on how he visited a Hypnotist in the US very interesting.
As Matthew Perry himself says about the effect his visit and undergoing hypnosis....
"It worked. How he managed to remove my withdrawal symptoms and how that is even possible medically via hypnosis is a mystery to me. But I wasn't going to ask any more questions."
This reaction is a typical one.
"It worked. I was a non-smoker"
One thing that I find is that people are often surprised by how they just don't need, or want a cigarette any more. Rather than craving them often you just forget about wanting one at all.
How did Matthew Perry describe his stop smoking hypnosis session?
When he talks about the session he gives a good idea of how it feels. He didn't even feel as if anything had happened to him. He lay down, listened to the hypnotherapist talking to him and then went off about his day. Even though he didn't think anything had changed he started to realise that things were changing.
The best part of the story..
To me the best part of this story is that the hypnotherapist knew and explained the real reason why Matthew Perry was able to become a non smoker. Because he was ready, and he really wanted to.
I know that may sound simple and easy, but that is always the key. A hypnotherapist can help you to become a non smoker...if you really want to. We are there to help, not to make you do something that you do not. Once you know you want to quit smoking for good, forever, then hypnosis to quit smoking can be a fantastic help for you.
How Can I have a Quit Smoking Hypnosis Session?
I work both in my practice and online via Skype and Zoom to help people lose that habit and feel great about stoppping smoking. You can watch a video where I talk all about it below and if you would like to find out more you can email me at
You can get the Book by clicking here: https://amzn.to/3UjgJxV