ITV Star uses hypnosis to escape speeding tickets
Posted on
ITV's Back in the Room Star uses Hypnosis to get out of speeding tickets
You're Back in the Room first appeared on ITV last March and this March the show returns. Hosted by Phil Schofield and assisted by hypnotist and mentalist Keith Barry, the hypnosis gameshow has already been written and talked about a great deal. Are they really hypnotised is just one of the questions that has been asked a great day. It can appear that they are just playing along in order to earn a few minutes fame and win some money.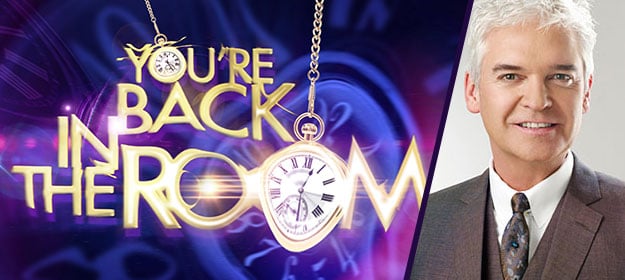 Ahead of the launch of season two of You're Back in the Room, Keith Barry has been talking about how he has used some of his hypnosis tricks to help him break the law.
Keith spoke about how his mentalist skills can benefit him in ways that you may not imagine.
"Let's just say I do get things cheaper sometimes. I'm not saying I don't use it in everyday life, but I don't do evil things. If a cop stops me when I am speeding then sometimes, not all the time, I may get out of that ticket. Let's just say I don't have any points on my licence and I drive quickly sometimes. I haven't done anything I regret, I don't live for regrets. I'm not a mean person, so I don't go around doing evil things to people."
It's interesting to see him talking about Simon Cowell and the incident in last year's Britain's Got Talent where he was hypnotised by a Hypnodog and slumped on his chair after looking into the dogs eyes.
I appeared with Jonathan Ross on BBC Radio 2 talking about that incident and you can hear the interview below...
Here's what Keith Barry had to say about the Simon Cowell hypnotised by a dog incident...
"I've met so many celebrities already but I think hypnotising Simon would be interesting. Really hypnotise him, not just a dog looking at him and his head falling down (Keith was referring to the "hypno-dog" incident on Britain's Got Talent last year). I think to get Simon Cowell out of his comfort zone would be rather interesting. I don't know what I would make him do. I work with Phillip Schofield on this show but I haven't tried to hypnotise him, we just haven't had the time. I did offer to help him with his hangovers, though, so he said he would book me for the NTAs."
DId Simon Cowell just fake being hypnotised?
It is very intriguing that he would suggest that Simon Cowell was just playing along when that's exactly what many people think all the contestants on his ITV hypnosis gameshow are doing!
You can read more and see more videos of behind the scenes on You're Back in the Room here:
There are MORE blogs and VIDEOS talking about behind the scenes secrets of the ITV Hypnotist Show here:
http://www.markpowlett.co.uk/myblog/read_126162/twitter-thinks-youre-back-in-the-room-is-using-actors.html
http://www.markpowlett.co.uk/myblog/read_123451/are-they-really-hypnotised-on-youre-back-in-the-room.html
http://www.markpowlett.co.uk/myblog/read_115112/phil-schofield-to-host-new-hypnosis-gameshow-on-itv-with-keith-barry.html