Actress Emmanuelle Chriqui has turned to hypnotherapy to help in TV Drama Shut Eye.
Posted on
Actress Emmanuelle Chriqui has turned to her own experiences of hypnotherapy to help in TV Drama Shut Eye.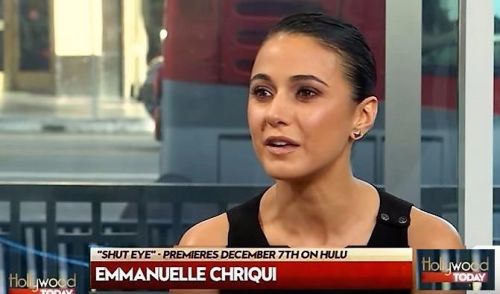 She is best know from the hit TV show that later became a star studded movie Entourage. She played the character of Sloan McQuewick in the TV show and also appeared as Adam Sandler's love interest in his film You don't Mess with the Zohan.
Speaking to Access Hollywood Live Emmanuelle said that she was stunned when she was asked to audition for the role of Gina in Shut Eye, because the part could not have come at a more opportune time in her life.
"You know that theory art imitates life and life imitates art...? When I got this audition the creator was in the room and I said, 'This is crazy, I've been doing hypnotherapy for the past three years.
I was able to go to my therapist and get some really useful techniques that I was able to incorporate in the show.
"There's mirroring technique and NLP, also known as neuro-linguistic programming..."
She went on to explain that she has used Hypnotherapy herself many times and so was able to draw on those personal experiences to help build her character.
"It was a form of therapy that I really responded to. I was just going through some really crazy stuff in my life and it was great. It's a therapy session and then fifteen to twenty minutes of the hypnosis, which just feels just like positive affirmation... It works. I think it works."
Shut Eye tells the story of Charlie Haverford, who is a scammer with a small chain of fortune-telling storefronts and contracts building tricks for a family that controls the business in the greater chunk of Los Angeles.