Are they really hypnotised on You're back in the Room?
Posted on
Does Paul Mckenna have a new rival for the title of most famous TV hypnotist now that Keith Barry is filming a new hypnosis television show with Philip Schofield hosting for ITV called "You're back in the Room" ?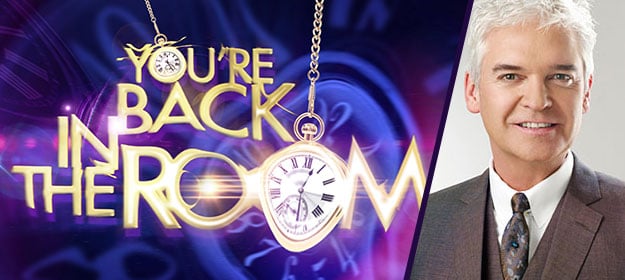 Here's what happened behind the scenes at the filming of You're back in the Room during filming at the ITV London Studios. The show is set to air sometime in the spring, but are the contestants really going to be hypnotised and what is really happening to them? As well as the members of the public performing in the show they have also recruited celebrities such as Samia Ghadie, Ryan Thomas and Jack Shepard from Coronation Street plus Ashley Banjo and Diversity.

Here's a quick Youtube video about the Behind the scenes of You're back in the Room and stage hypnosis which talks about one trick that is used often to get people to do exactly what they want....you may well be surprised !
The New hypnosis game show is hosted by This Morning anchor Phillip Schofield and Irish hypnotist Keith Barry takes the duties of the man who puts the contestants in a hypnotic trance whilst they try to win £25000 cash.
Here is what the set of the show looks like. In common with many television shows today such as The X Factor and Britain's Got Talent the set is dominated by a large video screen which is used to display the logo and idents for the show and also to create backdrops to make the games seem more visually exciting.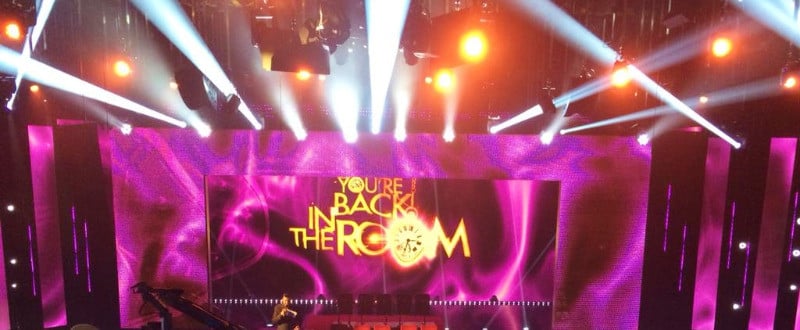 All the idents and logos for the show feature a swinging watch. This is one of those icons that people always associate with hypnosis and hypnotists although in reality Clinical Hypnotherapists like myself don't use them to hypnotise anyone...having said that I have one that I use to demonstrate the power of the mind with when I lecture Medical students. You can see the strange thing that happens when you swing it here in this Youtube Video...
Who is Keith Barry the hypnotist?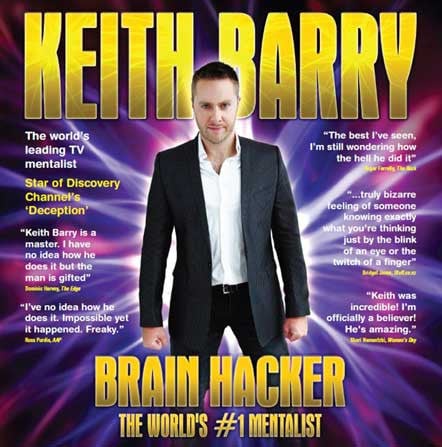 Keith Barry is a well known Irish mentalist and hypnotist who uses lots of magic tricks in his act and that is interesting to note. Also Barry Jones from comedy magic duo Barry and Stuart is working on the show as a consultant. Stage hypnosis always uses lots of techniques from magic to help act as convincers to people and you should never forget that it is all about entertainment. This means that any stage hypnotist, like Keith Barry is looking out for people who want to perform, and especially for a television show such as You're back in the Room where there were extensive auditions.
Watch Keith Barry in action and read more about what Hypnotherapists think of the show HERE

Why did they audition rather than try to hypnotise people on the night?
Television productions are big budget and nothing is left to chance. You really need to make sure that you feature the right people who will perform on the night, and that is why there were rounds of auditions across the country. The five contestants per episode are picked only when the production team are sure they will give them what they want when in the studio. That's not about whether they can be hypnotised at all. In fact how susceptible they are to hypnosis is not the point in a show like this. Hypnosis is really just a relaxed state where you are more open to suggestion. So if someone was very relaxed then they would not be likely to perform in the way that was required. So what they really needs is simple..Show offs! These people can use the excuse that they were hypnotised and cannot remember what happened afterwards as well! What any stage hypnotist is looking for is compliance. Someone who will do as they are told, and what better incentive than the chance to win £25000!
Of course the contestants really want to be on TV and so will do anything to please. You may well have seen them on TV before. One of the contestants tweeted about appearing on the show as well as having been on Deal or no Deal, so there is no doubt that someone who wants to be on TV will make sure that any suggestions you put to them are acted on. Is that realy hypnosis though or just playing along?
Behind the scenes at the filming of You're back in the Room.

After the Warm up man explained how the filming worked and got everyone excited about the prospect of the coming entertainment, Keith Barry came on and introduced himself to the audience. He gave his explanation of what hypnosis is and how hypnotism works to the audience. As he explained during the audition tour the contestants picked for the TV proved the most suggestible.
He took this chance to try some things on the audience which always goes down well. Suggesting that your hands can be stuck together can be a very powerful way for some people to understand how we get more of what we think about

Phil Schofield explained that he wouldn't be hypnotised by Keith Barry and made a bit of a joke about it, but of course we do need him to keep control of the mayhem about to be unleashed on stage.
Because of the Laws on Stage hypnosis you are not allowed to show Keith Barry hypnotising the contestants so we are shown some clips of them sleeping on some sofas.
Like any TV filming the show has lots of breaks and setup and during these the contestants are taken of by Mr. Barry to be topped up. I'm not quite sure what than meant. It almost seems like a debrief and a chance to talk about how well they did. Imagine if you were told you could do better to win the money, you would most likely try even harder next time without needing to be hypnotised.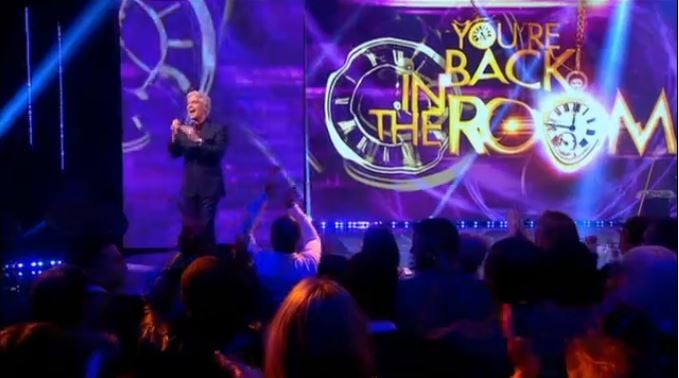 The games

There are four games and then a final game where the contestants work together and then split the money so that they can be a team. This is of course the only way this will work and allow them to be hypnotised. If you had a chance to win 25K against other people and that chance was increased by you doing something that you couldn't do if hypnotised then you would of course suddenly not by hypnotised. That wouldn't look too good on TV. Philip Schofield stays on during the games to help along and gets very involved whilst Keith Barry leaves the stage so the contestants do not see him.

There are lots of different games and during them Keith Barry gives suggestions that make it harder for them to complete them without acting in a silly or amusing way. One of the games was pizza making and there is a food round in each episode. Watch out for some painting which may or may not end up looking like Ant and Dec whilst also getting Phil quite messy. Another game was about them making sculptures from clay but there were suggestions that they would find the clay smelly, or like face cream or act like Patrick Swayze in Ghost. Another game was the Music Quiz. Lots of music based questions with clips played out for the contestants to react to. Music always works really well in stage hypnosis shows to help get people on their feet and performing and it does its job well here too. We also saw the arrival of some snakes but I wont give away too much of the details of the games because you can see them for yourself when the show airs.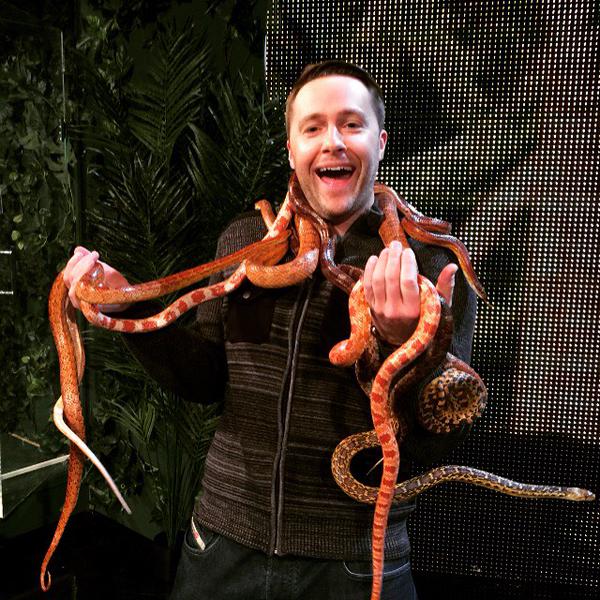 The final £25000 game.
The aim of the last game is that the contestants must work together to get as many golden balls as possible and each ball helps up the total of their prize fund. They have of course all been given suggestions that make the task much harder than it would be leading to more laughs, such as thinking the floor is very slippery.
I think some audience members thought that during the final when Keith Barry removed the suggestions they seemed to drop them very quickly in order to win more money. In fact it almost seemed like when the real cash came into it the suggestions were not acted on as much at all. Not really surprising though.
It was a long nights filming and so far some episodes have taken nearly six hours to get in the can although the final show will run at about 40 minutes (plus ad breaks)
There is no doubt that people will be talking about "You're back in the Room", but the big question will be... are they really hypnotised by Keith Barry?
So were they really hypnotised on You're back in the room?
So what is hypnosis really? It's all about relaxing and when you relax it can really change the way you deal with things in your life. I deal with more clients who suffer stress and anxiety than anything else. Of course it also works really well to help you quit smoking, or lose weight and end your fears and phobias forever.Everyone can benefit by taking some time out of their busy lives to let go and relax.

There is lots of information on this website about all of those things and you can also listen to a FREE relaxation MP3 right here:http://www.markpowlett.co.uk/freerelaxationdownload.html