Can Hypnosis be used to change Eye Colour?
Posted on
Here's a little something that you can try.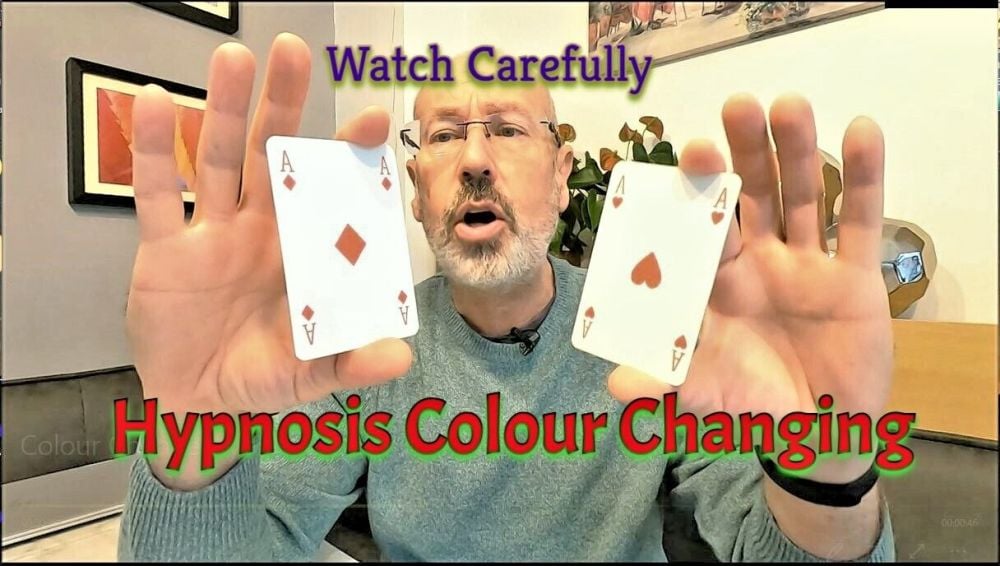 See if you can concentrate on the cards and the colours and then swap them around just by thinking about it! Is this Hypnosis and Mind Control or perhaps it is just a clever Magic Trick! I get asked about Hypnosis to change eye colour and so rather than just make a video talking about how that is mostly fake camera tricks...here is a video with no camera trick at all. Just one take and filmed live by me. Take a look and let me know what you think. Hope you enjoy it!