Paul McKenna 7 Things That Can Make or Break a Relationship Review
Posted on
Paul Mckenna has a new book out that aims to help couples deal with the ups and downs of relationships.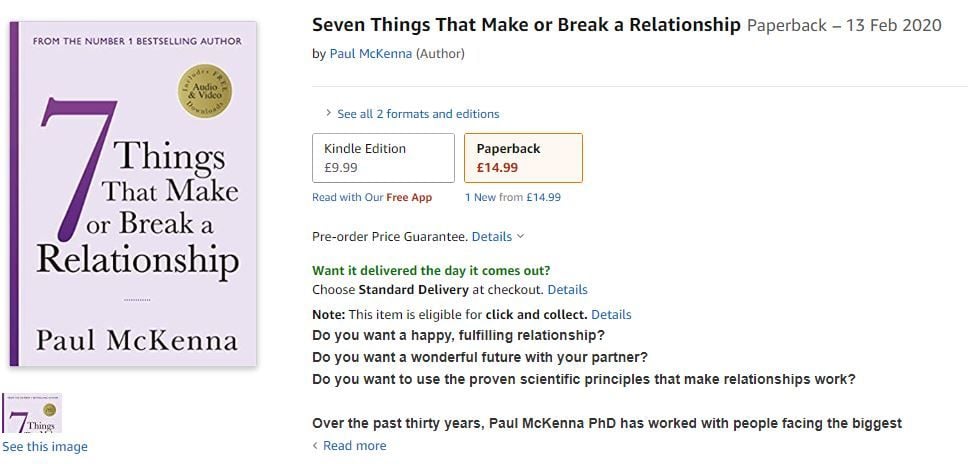 Paul McKenna is the name that often springs to mind when you think about Hypnosis and Hypnotherapy. He started out as a DJ on the radio and even presented on BBC Radio 1 for a while. After interviewing a stage hypnotist he found that he was really interested in finding out more about how people can learn how to change their thoughts and feelings for the better.
He then moved a little more into the background working with celebrity clients such as Simon Cowell and writing books and audio CDs to help people lose weight, sleep better and lots of other things.
He has been very involved in the new therapy technique known as Havening which can help make real changes in peoples lives even dealing with problems caused by issues such as PTSD.
Paul has now released his latest book and rather than helping one person at a time this one is designed to help two.
Paul Tweeted out his excitement at receiving his first copies of the book before it went on sale..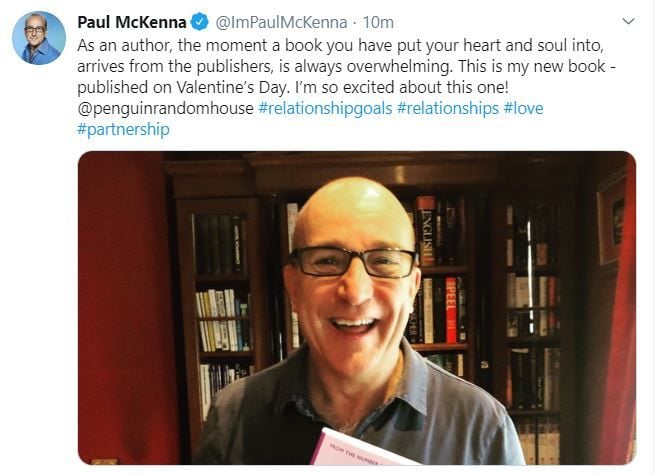 About the Author
Over the past thirty years, Paul McKenna, Ph.D. has helped millions of people successfully lose weight, quit smoking, overcome insomnia, eliminate stress, and increase self-confidence. He is Britain's bestselling non-fiction author, having sold 10 million books in the last 10 years, and his TV shows and live appearances have been watched and attended by hundreds of millions of people in 42 countries around the world.

Paul has famously worked his unique brand of personal transformation with Hollywood movie stars, Olympic gold medallists, rock stars, top business achievers, and royalty. He has consistently astounded his audiences and clients by proving how small changes in people's lives can yield huge results, whether it's curing someone of a lifelong phobia, an addiction or clearing up deep-seated issues in a matter of days...

Now, it's your turn!
You can check out the book on Amazon here....