Hypnosis and Bitcoins How to find lost Passwords
Posted on
Can I use Hypnosis to recover Bitcoin?
It's the latest twist in Rising Bitcoin prices.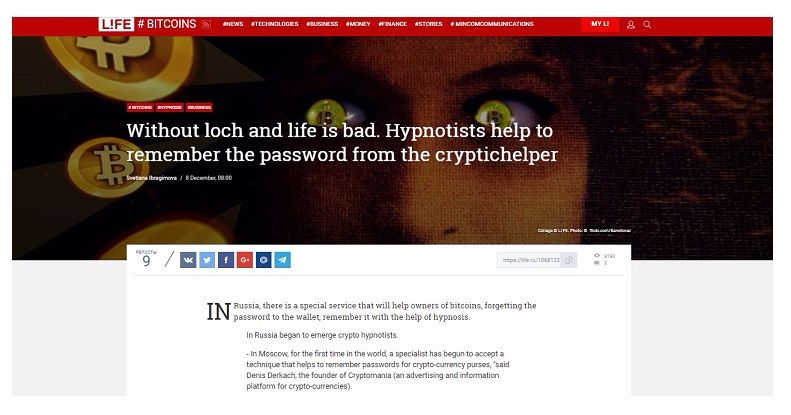 There is much written about the incredible rise in values of bitcoin that baffles people. Now a new twist has emerged in how you think about it.
Hypnotherapy has started to appear in bitcoin stories, and ironically it is probably the easiest part of the story to understand.
As Russia has been in the news over talk about the connections to President Trump and his USA election campaign now Russia appears again as dedicated hypnotherapists have set up to help people who have forgotten their passwords...because unlike real money, if you lose your password you lose your stake.
The currency's soaring value has sparked renewed interest in old wallets containing digital currency but laying in hard drives gathering dust. That initial few pounds investment is now worth a significant amount, prompting account-holders to rack their brains in search of passwords and keyphrases. In Russia, frustrated wallet owners now have fresh hope thanks to the rise of the 'crypto hypnotist'.
It is estimated that a third of all Bitcoin is lost as it hasn't been traded in the last few years, although the currency is mired in secrecy anyway of course.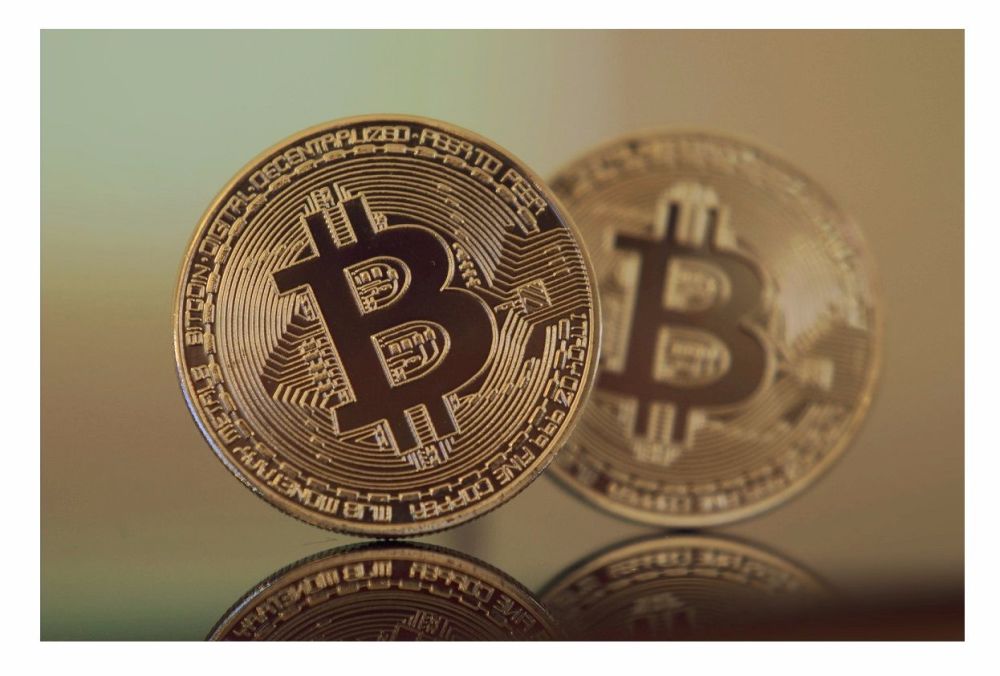 Keep Calm and Remember your Password..or where you left that hard drive
Imagine having some Bitcoin but not being able to access it! In bitcoin's earliest days, wallets – like bitcoins – were easy to come by, and no one paid much attention to a few fractions of a bitcoin left lingering in one. Five years later, and those fractions of a coin can be worth thousands of dollars.
Numerous tales have emerged of account-holders driving themselves insane trying to recall the passphrase for a wallet they haven't accessed in years. In Russia, one entrepreneur has set up a dedicated hypnotherapy service to help victims recover their lost wallet passwords
The Crypto-Hypnotists
Denis Derkach, who works for a Russian cryptocurrency platform, told Life.ru that one hypnotherapy specialist in Moscow has begun a dedicated service for cryptocurrency holders. He explains:
"People are in shock when they realise that they could become multi-millionaires if they could only remember their password. With the help of hypnosis, I bring a person into an altered state of consciousness in which he can recall the information he needs. But first I check whether I can cooperate with a person and whether he will be able to recall information."
It's not just old wallets that have been dug out and dusted down: people who bought bitcoin as recently as last year and since lost their passwords have found themselves in the same predicament. Veronica Marimour is the hypnotherapist who has adapted her technique to aid with password recovery. She explains:
She claims to have successfully helped around half of the 20 clients who've come to her so far, but the crypto hypnotist's services don't come cheap. Recovering an account that contains substantial bitcoin holdings will cost 1 BTC plus 5% of its contents, though for wallets containing smaller amounts, the recovery fee is negotiable.
Of course you can help use hypnotherapy to help you remember something you have lost. I have worked with people who have forgotten where their passports are kept and other paperwork that needs to be found and has been put away someone. By relaxing your mind and taking yourself back to when you last saw something you can help to jog a memory that is still there. Of course nothing is guaranteed but if you have thousands, or millions missing then it is certainly worth a try!