New Comedy Prank Hypnosis Show "Look into my Eyes" on Channel 4
Posted on
Comedy hypnosis is back on C4
News from Channel 4 is that it is working on a new comedy hypnosis show with a young hypnotist called Archie Manners.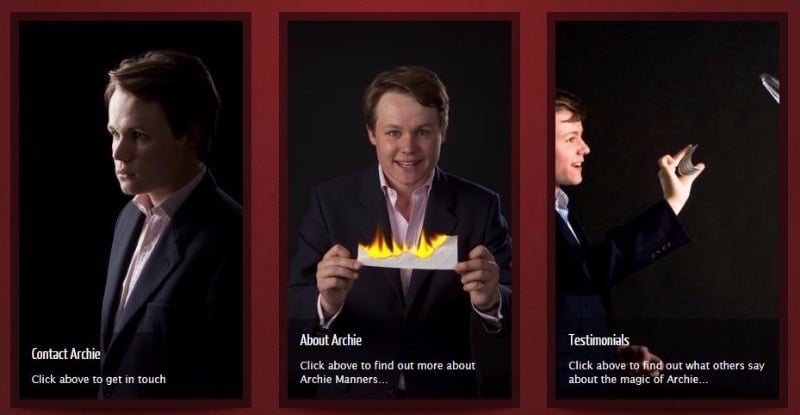 "Look Into My Eyes"
After the success of the Phil Schofield/Keith Barry show "You're Back in the Room" on ITV, and The Speakmans who appear as regular guests on This Morning, C4 are jumping on the bandwagon with a new show. After the ITV show gained 4.3 million viewers it was inevitable that more of the same would follow.
21-year-old Archie Manners may be only young but already he has performed with Prime Minister David Cameron, Prince Edward and Football manager Sir Alex Ferguson. It's interesting to note that on his own website he describes himself as "The Society Magician" Magicians of course perform magic and you can never believe what you see when they perform!
The show called Look into my Eyes, will be made by Peep Show producers Objective, who also produce Derren Brown's television shows for C4.
Channel 4 describes the show as 'warm and devilishly funny. Manners will use his skills 'to twist the minds of young Brits so they act in extraordinary ways; like hypnotise total strangers to only tell the truth on a first date; or cure people's fear of heights – and to prove it's worked, bring them out of their trance at the top of a mountain… on a high wire.'
Often in hypnosis shows people are accused of using actors. Channel Four have found a way of getting round this accusation...they are just admitting that there will be actors in the show already...
"Sometimes Archie's team of helpful actors are in on it, sometimes those they interact with have no idea what's going on, but the fun will all be captured for viewers at home through a series of pranks and stunts filmed both overtly and using hidden cameras."
No date has yet been set for the pilot, but is expected to be broadcast later this year.
It's always interesting to see how TV portays hypnosis and looking at the title of the show...I think it's quite clear the direction that Channel Four are going in!
Production Information for Look Into my Eyes:
Executive Producer: Paul Gilheany and Andrew Newman
Production Company: Objective Productions
Commissioning Genre: Formats
Commissioning Editors: Danny Carvalho