Why It's good for your health to hate Adele
Posted on
It's official. You can stop listening to Adele right now!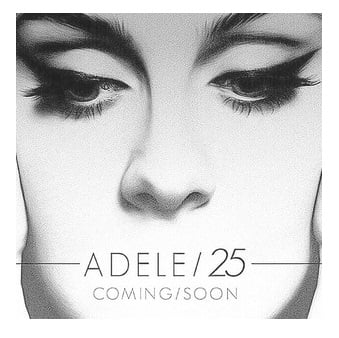 If you dread the sound of an Adele song coming on the radio and it feels like a funeral dirge designed to bring you down, then the good news is that you now have the perfect reason to turn over the radio and delete her songs from your music accounts. A new study shows that listening to sad songs can in fact be bad for your mental health. In fact they say it can make you even more anxious and neurotic.
Music to suit your mood
You probably already realise that when you hear a happy song it can lift your mood. As an ex radio presenter we all expect to play Katrina and the Waves and Walking on sunshine as soon as the clouds part at the beginning of summer. Perhaps when you have felt low you have put on a sad tune and noticed that it really suited your mood. Well the author of a new study has shown why it may well be a good idea to avoid the new Adele album 25 when it arrives in the shops and online.
Emily Carlson is the music therapist and author of the latest study. In order to find out what the effect of the music that people were listening to on their moods the researchers tested the neural responses of the participants while they listened to happy, aggressive and sad music and compared this to markers of mental health including depression, anxiety and neuroticism.

Emily said 'Some ways of coping with negative emotion, such as rumination, which means continually thinking over negative things, are linked to poor mental health.'We wanted to learn whether there could be similar negative effects of some styles of music listening.'


If you are a man then you really do have an excuse to ask your other half to turn down Adele
They also found that listening to music affected the medial prefrontal cortex of the brain, with those using sad and aggressive music to reflect on their emotions having higher levels of anxiety and neuroticism than those who didn't. Interestingly they found that in male subjects this effect was more pronounced. So, at least we have a real reason not to listen to Adele singing now! Don't get me wrong, she seems like a lovely person, but when a song of hers comes on the radio I will flick to another channel because it doesn't really appeal to me. Now we know that there is science behind that feeling.
Senior study author Elvira Brattico said: 'These results show a link between music listening styles and mPFC activation, which could mean that certain listening styles have long-term effects on the brain.' I'm pretty sure that Adele herself would laugh it off, but then she has sold millions of records and that is set to continue when the new album sells millions more.
So perhaps it's time to dig out those old eighties Wham and Duran Duran albums and have yourself a party!