How to get rid of Stress - Tips from Mind Charity
Posted on
The Mental Health Charity Mind have tweeted out some tips on How to Get Rid of Stress as it is one of the most searched for terms on Google at the start of the year.
Here are some of their pictures with help and advice you may find really useful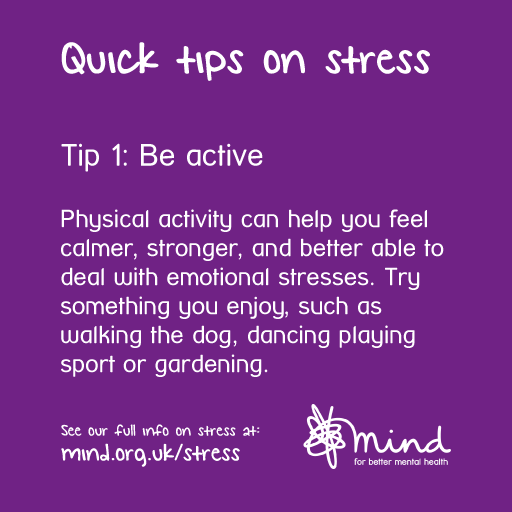 Quick Tips on Stress Number One: BE Active Physical Activity can help you feel calmer, stronger, and better able to deal with emotional stresses. Try something you enjoy, such as walking the dog, dancing, playing sport or gardening.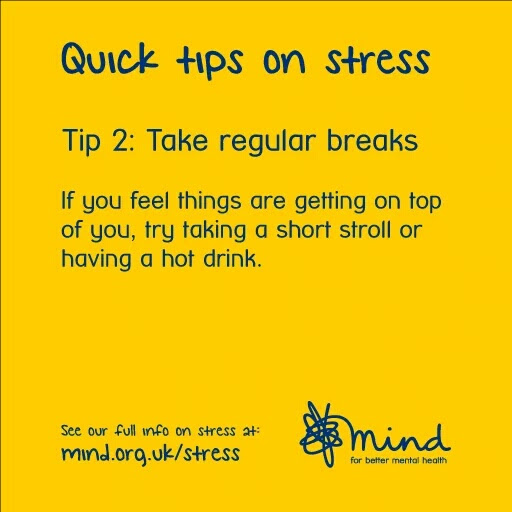 Tip Two: Take Regular breaks. If you feel things are getting on top of you, try taking a short stroll or having a hot drink.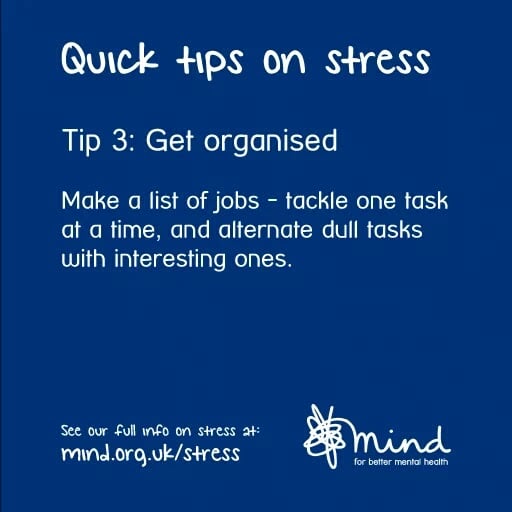 Tip Three: Get Organised. Make a list of jobs - tackle one task at a time, and alternate dull tasks with interesting ones.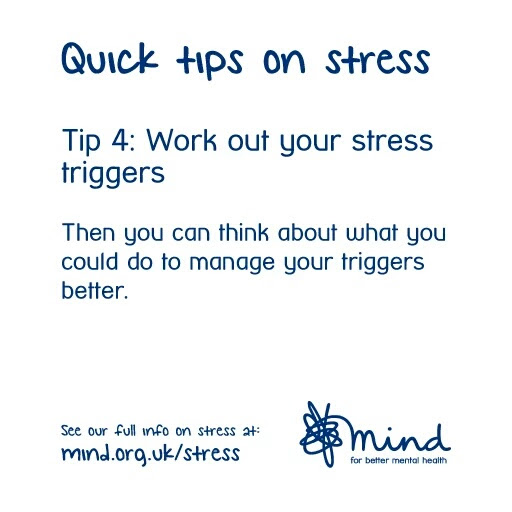 Tip Four: Work out your stress triggers. The you can think about what you could do to manage your triggers better