How can I reduce my stress for free?
Posted on
There is one thing that I do everyday that helps me to live a life without stress and it's actually the most simple and easy thing that I can do.
It is as easy as going for a walk. You don't have to go into the mountains or lakes, or even your local park. Sometimes a walk around the block will do you just as much good.
I have an advantage in that I have a rescue dog called Coco who is a border collie. You can probably imagine that he needs a lot of exercise, and you would be right to think that. I wanted to get a dog to walk with me as I already did a fair bit of walking anyway. I have found that people sometimes look at you as if they cannot understand why you would be out walking without a dog, but of course I had all the benefits without him. I just laugh more now at his antics and the the number of balls that he manages to find when he disappears into a bush.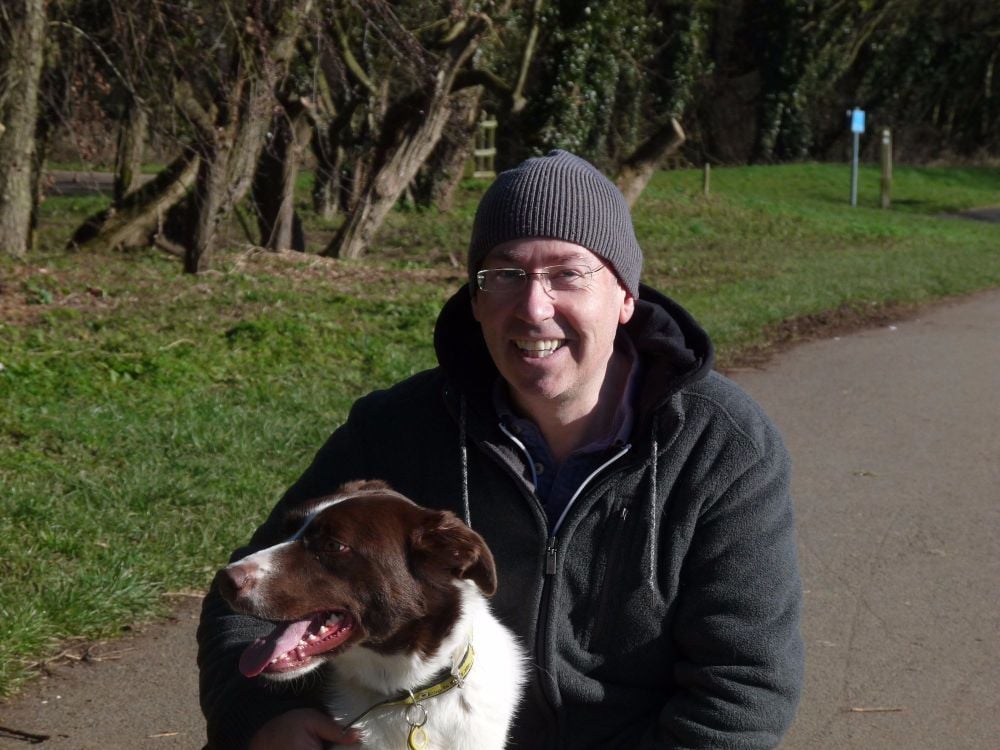 I always talk to people who come and see me about the benefits of just getting outside and getting some fresh air. It costs nothing and you may well be surprised how good it makes you feel.
Many an evening I have finished work in the winter and then gone out in the cold and rain with Coco. As I stroll along, the rain lashing my face, I often have a huge smile on my face, because being outside, in any weather just makes me feel better. We were not designed to sit at desks in offices all day, so think about adding some outdoor time to your day.
It is a wonderful way to break up your day. When you come home from work, you could take a brisk walk around the block and you could find that you even enjoy it. I often see people walking round the lake near me at lunchtime in their business dress, and I think..good for them!
To me a trip to the gym isn't something I would enjoy. I don't really want to be indoors when I can get fresh air, some great ecercise and just feel better.
Walking for mental heatlh
I sometimes call it walking for mental heatlh, because the benefits are so good. I like to keep fit and I hope that I do that already, so in many ways the walk is all about clearing my mind and letting go of anything that may get stuck in there if I didn't address it.
So, remember, rain or shine a few minutes in the great outdoors can make your day even brighter.