Hypnotist on Dragons Den
Posted on
Dragons Den has been running for many years on BBC Two and many investments have been made. It has sometimes been asked on twitter whether you could hypnotise the dragons in the den to invest in your business but until this time no one has actually used hypnosis as a business idea to pitch for investment.
Host Evan Davis has spoken to Radio 4 all about his insomnia and sleep problems and how they were cured with hypnosis and you can read about that here: http://www.markpowlett.co.uk/myblog/read_132148/dragons-den-and-radio-4-presenter-evan-davis-and-his-secrets-of-sleep-with-hypnosis.html
Now as the current season comes to and end we have been given a little teaser of something to come and it seems to suggest that finally there will be someone entering the den with a business that features hypnosis somewhere...but how and why?
In the teaser we saw a shot of Dragon Sarah Willingham best known for her investment and management in restaurant chains with a book on her head and telling a smiling entrepreneur...."You're Hypnotising me!"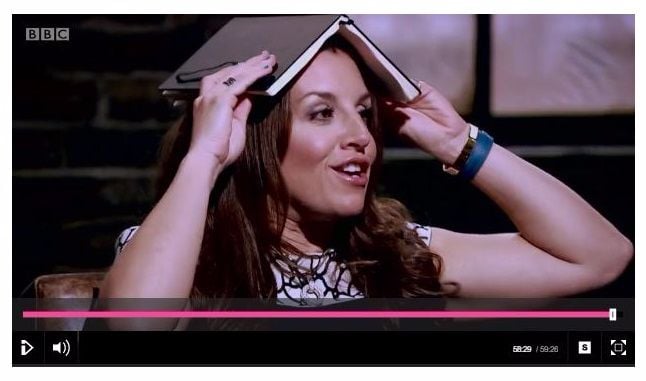 So what is happening? Is Hypnotherapy entering the Dragons Den?
Or is there something else happening....
We will have to wait to the next season to find out.