Olivia Colman has Hypnotherapy to help with her stage fright anxiety
Posted on
Olivia Colman has Hypnotherapy to help with her stage fright anxiety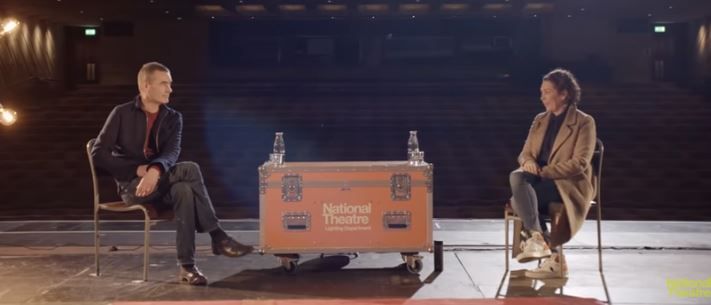 Oscar winning actress Olivia Colman who played the Queen in the Crown has been talking about how she suffered stage fright when performing and turned to hypnotherapy to help overcome her nerves.
Because of the Covid Pandemic stopping live stage shows but not as a result of her fears, which she seems to have under control now, she last performed in 2017 in Mosquitoes at the National Theatre.
Speaking to Rufus Norris, co-director of the National Theatre for its "Life In Stages" YouTube series, she explained that her increased fame had led to her developing a massive fear of being on stage.
Speaking about how the process of hypnosis worked for her Colman explained..
"I went for hypnotherapy here to find some tools to stop myself being quite so petrified. I worry that as I get older and slightly more recognisable, the fear … that all these people will watch when you f*** it up and say: 'We went to see that person we have seen on the telly – not that good on stage'. I think I've built it up. I did love it. I need to get over that...I f****** hate this job, I f****** hate myself and I'm going to vomit or wee', and suddenly you are on stage."
Whilst the fear has been a problem she has also found that she was so entertained by her Peep Show David Mitchell at one time whilst playing opposite him on stage that she wet herself from laughing.
She said: "On a raked stage, my entire bladder emptied and it just went towards the audience in the front row." If you are wondering what a raked stage is...it's one with a slope down to the audience so you can imagine what that means.
How was Hypnosis and Hypnotherapy for Olivia Colman ?
If you would like to watch Olivia Colman speaking with Rufus Norris it is a very entertaining way to spend some time and the link to Youtube for it is right here: https://www.youtube.com/watch?v=i24qZJuyfDI
We can always get help to deal with fears and phobias. Not just stage fright, but any fear like heights spiders and lots more that you may not even realise some people suffer from.
You can read all about hypnosis for fears and phobias HERE
HYPNOTHERAPY FOR FEARS AND PHOBIAS