Netflix Hypnotic Review and is the Hypnosis really true?
Posted on
Is the Hypnosis in Netflix Thriller 'Hypnotic' really true?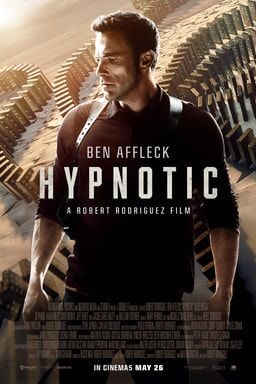 Variety Magazine is reporting that a brand new Netflix movie featuring hypnosis and hypnotherapy is currently in the Works With Kate Siegel, Jason O'Mara and Dulé Hill set to star.
According to Netflix Hypnotic is a thriller which centres on a young woman seeking self-improvement, who enlists the help of a renowned hypnotist. But after a handful of intense sessions, she soon discovers unexpected and deadly consequences.
Kate Siegel most recently appeared in "The Haunting of Bly Manor" and "The Haunting of Hill House." A horror maven of sorts, Siegel's credits also include "Hush" and "Ouija: Origin of Evil." Jason O'Mara has starred in "The Man in the High Castle" and "The Good Wife." Whilst Dule Hill, best known for "Psych" and "The West Wing," is a familiar face to fans of "Suits," "Doubt" and "Ballers."
When will Hypnotic appear on Netflix?
It is unclear when "Hypnotic" will be released on the streaming service. The film is still in production so once it appears I will be writing about how the hypnosis in the film relates to what actually happens with hypnosis.
It isn't the only film of this title that is in the works currently. This Netflix project has no relation to another film that is titled "Hypnotic," which is currently in development with actor Ben Affleck and director Robert Rodriguez, famous for films such as From Dusk til Dawn and Spy Kids.
Hypnotic on Netflix Review.
Once the film is released on Netflix you will be able to find a review of the movie and discussion on how it portrays hypnosis right here.
UPDATE: So after waiting for two years we can finally see all about the film as Netflix release it in the cinema and also on it's own platform
Here's a new article all about the Movie and is the hypnosis in Hypnotic really true?
The film Hypnotic is scheduled to be released in the United States on May 12, 2023, by Relativity Media and Ketchup Entertainment. It is a 2023 American science fiction action thriller film co-written and directed by Robert Rodriguez. The film stars Ben Affleck, Alice Braga, J. D. Pardo, Hala Finley, Dayo Okeniyi, Jeff Fahey, Jackie Earle Haley, and William Fichtner.
Here is the synopsis of the film:
"A young woman seeks out a hypnotist to help her change her life, but soon finds herself caught in a dangerous mind game."
The film has received mixed reviews from critics, with some praising its suspenseful atmosphere and Affleck's performance, while others criticizing its predictable plot and lack of originality.