Katy Perry sings about Hypnosis to forget about an Ex.
Posted on
Katy Perry sings about Hypnosis to forget about an Ex.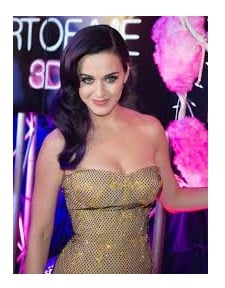 Katy Perry has had hypnotherapy for herself and in fact I wrote about the fact that she was seeing a hypnotist in the USA to help her with the break up of a relationship with John Mayer well that was back in 2014 and yet her new single "Never Really Over" hints at the fact that perhaps she needs a little more help to let go.
Back in 2014 I wrote this.. Like many people at the end of the relationship she has struggled to find a way to move on and so Katy has turned to hypnotherapy to try and help her cope.
"Katy was devastated when they broke up," a source told British magazine Grazia. "But she is a firm believer in alternative therapies and she wants to wipe him from her life for good, so she decided to see a hypnotherapist. She wants to retrain her brain to prevent John coming back."
She reportedly used the treatment after her marriage to comedian Russell Brand ended in 2011 so she already knows how well hypnotherapy techniques work for her.
Katy, 29, and John split on a couple of occasions during their two year courtship, but she took him back both times. However she is said to be determined to stick to her latest decision.
"They had talked about marriage and she seemed to think he was a changed man, so she is beyond gutted, she doesn't want to find him attractive anymore."
In the song she sings about her thoughts of dealing with an on-off relationship.
"I guess I could try hypnotherapy
I gotta rewire this brain
'Cause I can't even go on the internet
Without even checking your name"
It's actually a very common thing that people come and see me about. With so much social media around it can be tempting to check out what your ex is doing and see the pictures of them and their new life.
Perry sings about "losing self-control" in the lyrics to the song when she starts thinking about an ex and says,
"Two years, and just like that
My head still takes me back
Thought it was done
but I Guess it's never really over
Oh, we were such a mess
But wasn't it the best?"
The song mentions her dabbling in hypnotherapy because she has to "rewire this brain," admitting she "can't even go on the internet without even checking your name."
Back in the olden times we couldn't do this kind of thing, so perhaps that does make it easier to move on after a split. The problem is that you are not moving on if you keep on wanting to know what your ex is up too. It really isn't helping you to stop the thoughts of them popping into your head when you keep putting them in there yourself.
If you want to know more about how hypnosis can help you with those bad memories..it isn't about forgetting them, it's more about breaking the emotional link. You can read all about that here:
https://www.markpowlett.co.uk/myblog/read_181221/can-i-use-hypnosis-to-forget-bad-memories.html