Chris from Love Island talks about Hypnosis to stop his panic attacks
Posted on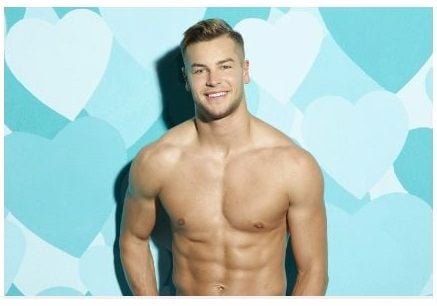 Love Island has been a Television phenomenon this summer. The ITV2 show has been watched by millions, perhaps trying to escape from all the politics and bad news that most TV has been serving up.
Returning home with Olivia his new girlfriend he has been bravely talking about his battles in the past, because despite his six pack stomach Chris isn't afraid to speak about his feelings...
Hypnotherapist for Anxiety Feelings
'I had a hypnotherapist and I had a loads of sessions with him which sorted it out,' he told press after arriving back in the UK following the Love Island final on Monday night with his partner Olivia.
'But it was at a time when I had anxiety over feeling anxious; I had a 9 to 5 job and when it got to half four, five o' clock, I would start feeling anxious and I wouldn't want to go home ... then I spoke to my mum and we got help and the hypnotherapist sorted me out.'
Like many people he ended up suffering from panic attacks even having one in the middle of a cricket match.
Chris said: 'I had it when I was playing cricket, I just broke down in the middle of the playing field and that was sh#t – it was last season, last year.'
Sharing his story has helped many
Chris hasn't been afraid to share how he felt and show that getting help has been so beneficial to him. Taking to Instagram he wrote: 'Hopefully this may help certain people who'll relate: It was about May 2013 when I finally overcame anxiety and panic attacks, most sickening months of my life where you never know what your you're guna do. And it wasn't until my mum knew and I spoke out about it I could sort things out. It hit me again summer just gone but I knew from the breathing techniques, imagery and everything else I was taught, getting over it wasn't an issue. Took time and money but it was the best I ever spent.'
Where can I get help for Anxiety?
No one needs to live with anxiety and panic attacks. If you find the right person to help you, you really can let them go. You can find out more and also download a FREE MP3 on How to stop a Panic Attack here:
http://www.markpowlett.co.uk/howtostopapanicattack.html
If you would like to book an appointment with me you can contact me by clicking here: [email protected]